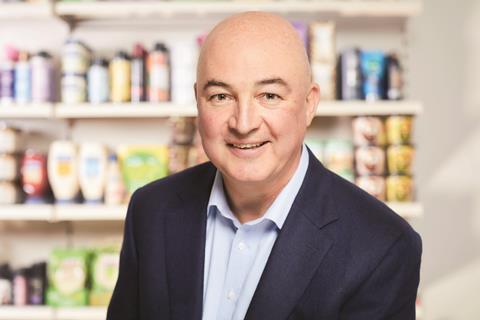 Two weeks ago, Unilever confirmed it had made an audacious £50bn bid for Glaxo's consumer health business. Following a weak share price reaction and criticism from some of its high-profile shareholders, the deal looks off. However, it offered an interesting insight into Unilever's strategy. Had the deal proceeded, Unilever would have become the world leader in vitamins with the Centrum brand and it would also have been transformational for its oral care portfolio with the addition of Sensodyne.
The approach for Glaxo consumer health was a clear signal that it wanted to accelerate its growth and saw its future more in health & wellness, consumer health and even OTC pharma rather than in food, where the commoditisation risk is high. This journey had already started with the sale of margarine and more recently tea, both to private equity, but our perception of the bid is that management felt they needed to accelerate the process of portfolio change.
Consumer health is an interesting category because of its size ($293bn in 2021) and because it is so fragmented, with the top five players holding only 16% share of the global market (GSK, J&J, Bayer, Sanofi and Herbalife).
Following consolidation in almost every other consumer sector in recent decades, consumer health stands out to us as being ripe for further consolidation. As well as being very fragmented it has good growth and attractive margins, but also high distribution costs, which means consolidation could bring about considerable cost synergies. Food companies like Nestlé are also showing real interest in the space, with its recent $6bn purchase of the number one US vitamins player Bountiful, including brands such as Solgar.
The pressure is now on Unilever following the news that activist shareholder Nelson Peltz of Trian Partners has taken a stake in the company. At the time of writing, we do not know the size of the stake nor have we seen a white paper setting out his critique of the company, but Unilever's management must be bracing itself. Having recently come off the board of P&G, Peltz has been involved in high-profile campaigns against fmcg companies in the last decade such as PepsiCo, Mondelez, Heinz and Danone, to name a few.
Read more:
This week Unilever also announced a major overhaul of its organisational structure, moving from a country-led organisation to more of a category-led structure, which will eliminate 1,500 jobs, including a 15% reduction in senior management roles. In the new structure, Unilever will focus on five categories: beauty & wellbeing, personal care, home care, nutrition, and ice cream. These businesses will be responsible for strategy, growth and profit delivery globally. The idea is to make Unilever more responsive to consumer and channel trends, with more accountability for delivery.
Some have linked Unilever's reorganisation announcement to Peltz's stake, but the reality is it would have taken many months to put such a big change in place. That said, the timing of the announcement so soon after the news of the stake may have been intended to show Unilever is being proactive and possibly attempting to blunt any potential criticism from Peltz.
Given Unilever has stated its intention to materially expand its presence in health, beauty and hygiene, inevitably this leads investors to question the future of its foods and ice cream portfolio. CEO Alan Jope has publicly stated there are no plans to separate its foods portfolio or make big disposals in the short term – however he has conceded the long-term growth profile for foods is lagging behind other parts of the portfolio.
With its results due on 10 February, Unilever will need to put its best foot forward and try to demonstrate it is already turning the corner and coping with record levels of inflationary pressures. The moral of the story is having a valuation that sits at a discount for a prolonged period of time only invites pressure from activists. How protracted this saga is, only time will tell. But one thing seems clear: the status quo is unlikely to hold.