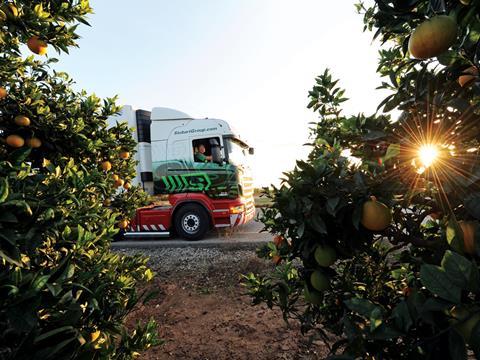 Eddie Stobart has retained the haulage contract for seven of Tesco's distribution centres, after it was put out to tender in May.

Stobart was first awarded the contract with the UK's biggest retailer in 2012, having previously worked for Tesco on a pay-as-you-go basis.

The tender was the subject of huge scrutiny because the relationship had been at the centre of a long-running dispute by former Tesco drivers over their pay and conditions.

In January last year, a group of former Tesco drivers who claimed they were unfairly sacked by Stobart received an out-of-court settlement from the company.

The 184 drivers, who had previously taken strike action and taken their protest to Westminster, were made redundant when Stobart won the contract for Tesco's Doncaster distribution centre.

"Following an extensive tender process, we have awarded our existing outsourced UK DC transport operations contract to Eddie Stobart," said a Tesco spokesman.

"We would like to thank all vendors involved in the tender and look forward to our ongoing collaboration with Eddie Stobart."

A spokesman for Stobart added: "Following an extensive competitive tender, Eddie Stobart is delighted to have been awarded the contract to continue its UK distribution centre transport operations contract for Tesco. The continuation of our relationship marks more than 10 years working together and underlines the value of the Eddie Stobart network across the UK and beyond, bringing unrivalled efficiencies and value to our customers. We look forward to continuing our collaborative work with Tesco, further leveraging our integrated network and two-way movements to maximum effect."

Stobart landed the original deal with Tesco on the back of what it boasted had been "heavy investment" in the retailer's drive to increase the efficiency of its distribution chain.

However, the company has also been plagued with controversy in its relationship with supermarket delivery drivers.

More recently, Stobart has been at the centre of a dispute with Unite over its contract with the Co-op. Just last month, more than 700 lorry drivers voted to accept the mutual's outsourcing proposals after a nine-week dispute.

It centred on the transfer of 87 drivers based at the Co-op's NDC in Coventry to Stobart and Unite's fears for other Co-op drivers across the UK.
Tesco tendered a total of nine DC contracts as part the tender process. The other two, in Ireland, were lost by Stobart to DHL.