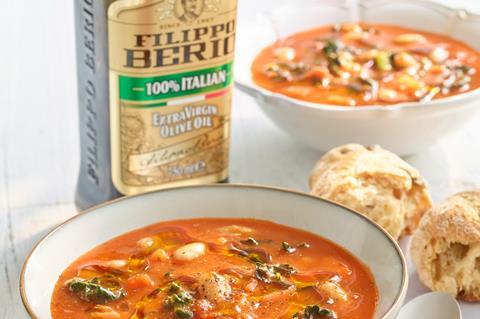 Italian food producers are stockpiling olive oil and tomatoes in the UK as they prepare for the coronavirus outbreak to halt production and limit foreign exports.

The Covid-19 coronavirus has rapidly spread across northern Italy as the country struggles to contain the largest outbreak outside of Asia. Infections are concentrated around Milan, but new cases have been reported as far south as Sicily.

If factories start to close, a potential shortage of Italian ingredients like pasta, mozzarella and coffee will add concern to businesses already preparing for disruptions from China.

Olive oil producer Filippo Berio is ramping up production at its factory in Tuscany for immediate shipment to the UK.

"We've taken the decision to produce as much as we can before it goes into lockdown," Filippo Berio UK MD Walter Zanre told The Grocer.

Zanre has requested that two months' supply be sent to the UK but is waiting for confirmation that this can be done. The company's operation in the US has made a similar request.

"If there's an extended lockdown then we will run out," said Zanre.
He expects the situation in Italy to escalate over the next few days, with the risk of official precautions causing most unease. Many Chinese factories are still closed as workers quarantine themselves at home and Zanre believes a similar situation could strike Italy.

Mutti International, a Parma-based tomato producer, is preparing for disruptions to its shipments.

The tomato harvest runs from July until September and so its tinned products are already packaged and ready for shipment. However, Mutti is expecting other countries to become increasingly cautious about importing Italian goods.

"There may be delays in shipments from Northern Italy due to possible border controls on goods and hauliers," said Farid Tisselli, sales director at Mutti International.

"For this reason, we have recently increased the activity of our warehouse in order to avoid the risk that clients run out of stock due to possible delays."

Conserve Italia, one of Europe's biggest agri-food companies, said it was "taking all necessary measures" to reduce the risk of infection at its factories.

"We look with concern at the evolution of the situation," said Diego Pariotti, export commercial director of Conserve Italia.