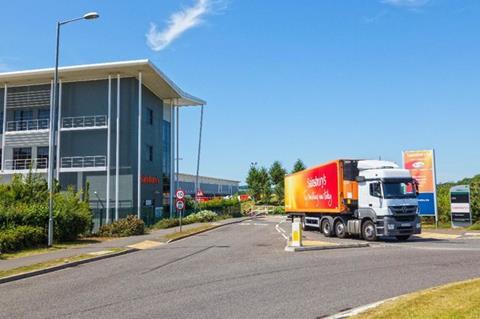 Sainsbury's has partnered with US software group Blue Yonder to support the supermarket's future supply chain strategy, which includes using self-learning technology.
Blue Yonder will work with the retailer's in-house engineering experts to create an autonomous self-learning supply chain platform with "advanced machine-learning capabilities".
The new artificial intelligence-powered platform is expected to be able to predict and prevent potential supply chain disruptions, as well as forecasting demand and replenishment.
The system will also include a digital control tower, space management, macro-space planning, range management, warehouse management, labour management and yard management.
Sainsbury's staff would be able to spend more time on the shop floor as a result of the supply chain technology, Blue Yonder said.
"We relentlessly seek to improve the way we serve the needs of our customers," added John Elliott, chief technology officer at Sainsbury's.
"Having a predictive, autonomous and adaptive supply chain powered by world-class technology products and Sainsbury's Tech engineering means we can show up for our customers whenever and however they shop with us."
Blue Yonder executive VP and CRO Mark Morgan said: "We are thrilled to expand upon our long-standing partnership with Sainsbury's by offering iconic, game-changing, and customer-centric solutions that meet consumers' daily and ever-changing needs, particularly in the critical environment in which we are all living today.
"We know how important Sainsbury's supply chain is to the company's rich history of success and the loyalty of its customers. Our innovative AI and ML [machine learning] capabilities have a proven track record of real results, and our end-to-end platform is unmatched in the market. Our goal is to make AI and ML become key enablers of Sainsbury's future digital transformation as the company expands its remarkable, trusted, multi-brand, multi-channel business."