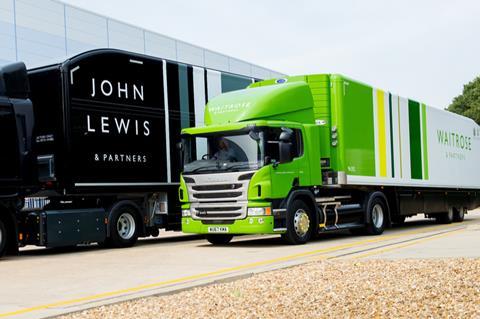 The John Lewis Partnership (JLP) has pledged to reduce its greenhouse gas emissions to net zero by 2050 at the latest.

JLP has promised its Waitrose and John Lewis stores, distribution centres, head offices and all other sites across the UK will have a carbon footprint of zero, as part of its push to become more environmentally-friendly.

To achieve this, it has set a number of targets which initially focus on decarbonising its operations as much as possible over the next 10 years. This is with a view that by 2028, it will have removed a third of carbon from its operations.

It will introduce an entirely zero-carbon transport fleet by 2045 as its transport accounts for 40% of its overall carbon footprint, invest in new refrigeration technology, biomethane-powered trucks for its 3,200-strong fleet, electric vans and renewable electricity.

JLP will also encourage sustainable travel across the business and to its locations, and already has 75 electric vehicle charging points across its estate, as well as assess its emissions impact outside its operations. This is with the aim of setting further targets for emissions reduction in its supply chain, focusing on a range of factors such as water use, biodiversity, waste and energy.
These new targets build on the emissions reductions JLP has already achieved, including a 70% reduction in emissions last year, which was two years before the 2020 deadline the company had set itself.

"We recognise urgent action is needed to keep global warming below 1.5 degrees to avoid the most dangerous impacts of climate breakdown, and we are responding with our most ambitious set of targets yet. These aim to decarbonise as much as we can in the next 10 years and set out a clear path to becoming a net zero operation," said John Lewis Partnership director of corporate responsibility Benet Northcote. "It's of paramount importance to us as a co-owned business to ensure the Partnership is prepared for the future."

The minister for energy and clean growth Claire Perry said she was "incredibly impressed" with the role JLP is playing in tackling climate change. "It's fantastic to see the work that's being done to reduce emissions," she said.