The Portuguese tech business has spent years perfecting a checkout-free store a grandmother could use. Its CEO explains why competitors like Tesco and Amazon are following suit
On the ground floor of an unassuming tower block in suburban Lisbon, sits "the most sophisticated autonomous retail environment in the world".
The 500 sq m shop floor looks like a typical supermarket, but features no checkouts or self-scan terminals, making it the largest fully autonomous store space in Europe. Nor are there any customers. Not real ones anyway, as this is the new test lab – known as 'The Dojo' – of tech firm Sensei, Europe's answer to 'Just Walk Out' technology built by Trigo (from Israel), Amazon, AiFi and Standard Cognition (all from the US).
In the site's control centre – a black-walled side room filled with screens – sits Vasco Portugal, Sensei's CEO and co-founder. "Our goal is that the next generation looks at queues as an anomaly of the past," he says. "Sensei is a part of that."
Like other checkout-free stores, Sensei's lab store features an array of cameras that feed into a system's artificial intelligence to determine which products are picked up off shelves. In its first real-world iteration, at a central Lisbon store of Portugal's largest food retailer Continente, customers had to scan themselves in with a QR code generated on an app. The receipt was sent later.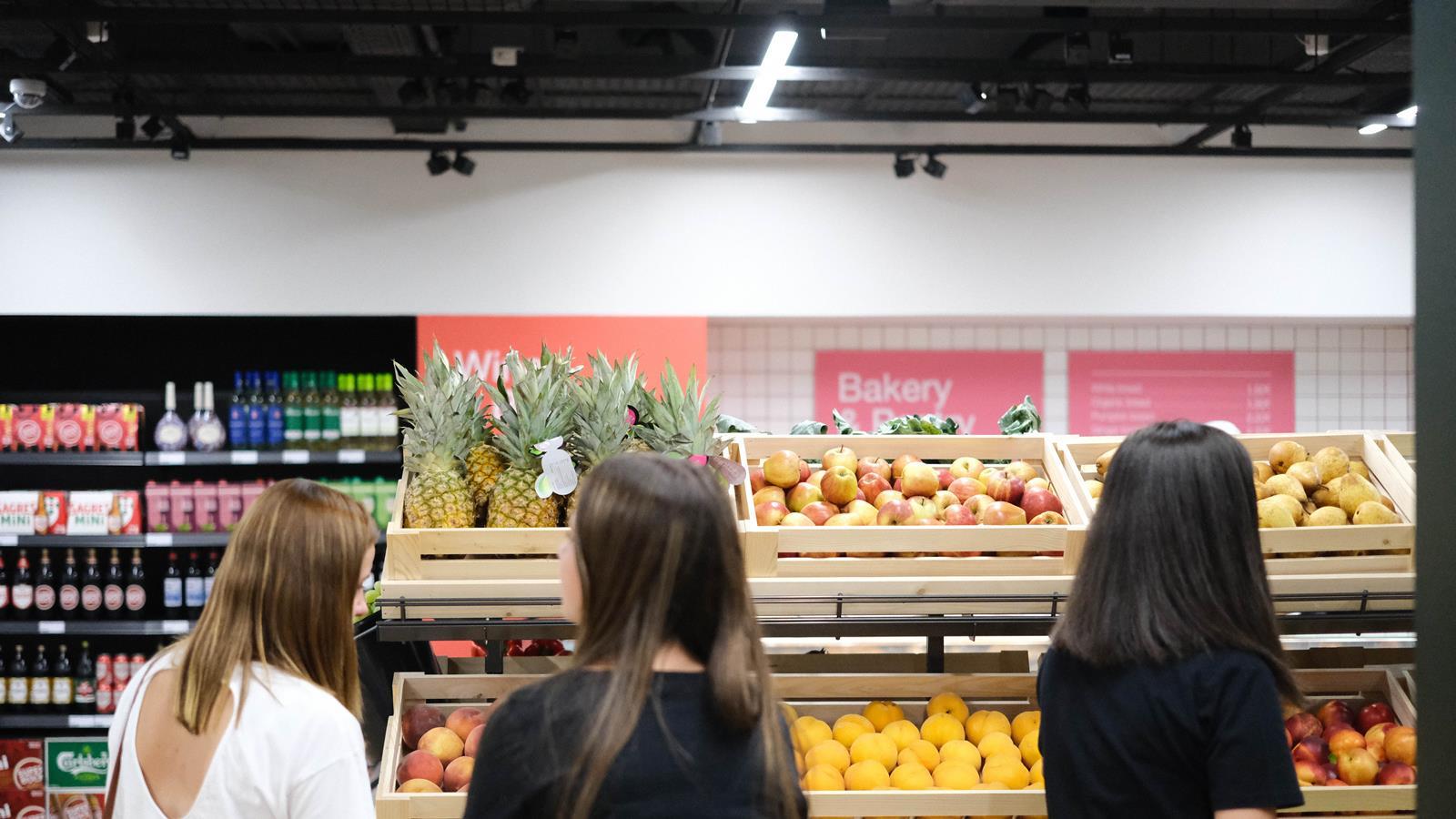 Source: Sensei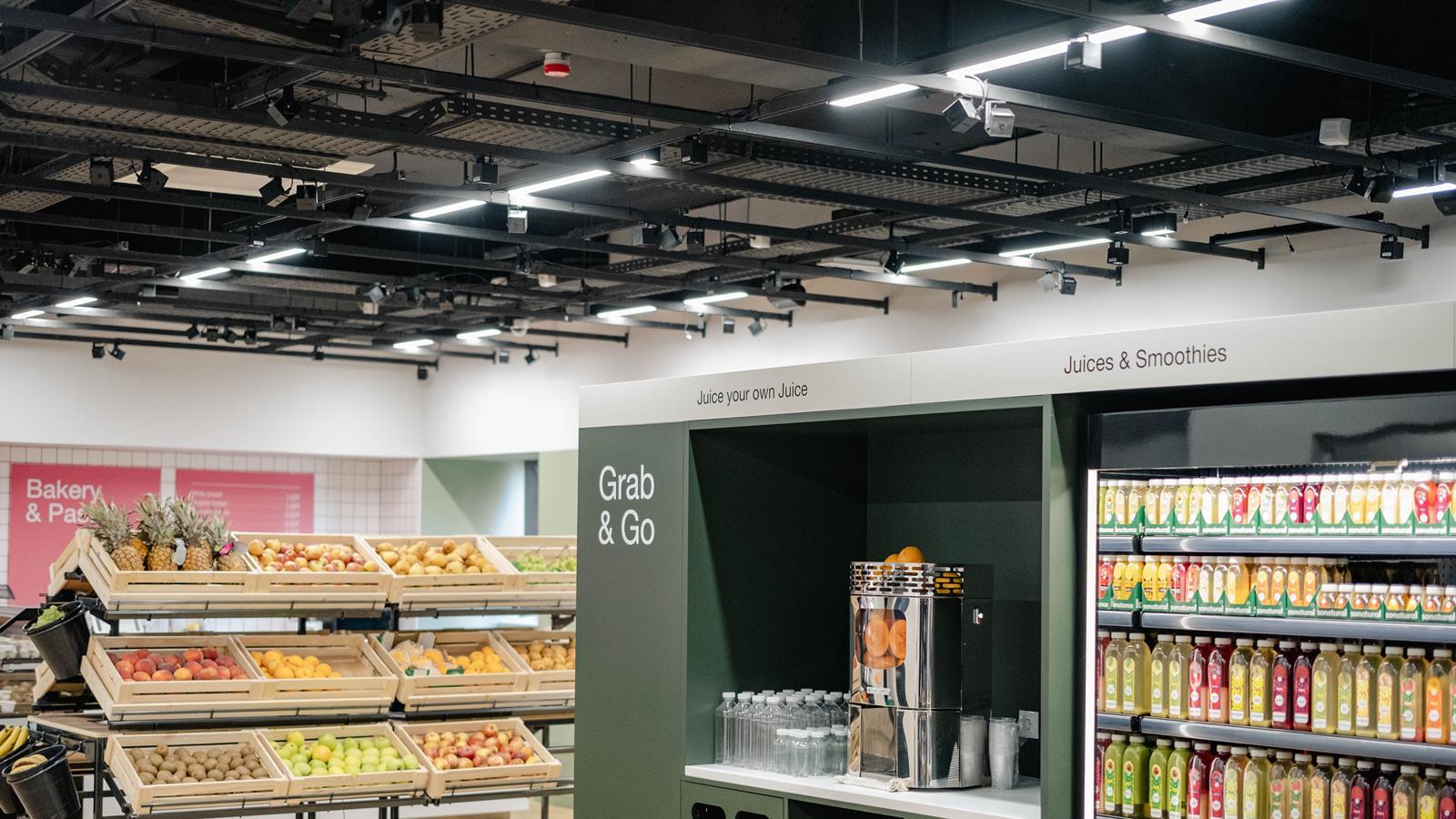 Source: Sensei
There are no entry barriers at the Sensei lab store. Customers tap a card or app on exit
The format supports in-store bakery, meat counters and coffee stations
This customer journey was also seen at Amazon Fresh stores in the UK, as well as those of Tesco, Sainsbury's and Aldi. But Sensei saw its limitations. "My grandmother wouldn't be able to download an app," Portugal says. "Grocery shopping, everybody does it. You need to be able to serve all kinds of people, tech-savvy or not."
Sensei went about developing a system whereby customers could freely walk into a store, pick items and then pay on exit. It was a technical feat, Portugal explains. "Having a real-time basket is challenging," he says. "We have had to fail a lot of times. It was four years before we were comfortable launching it live."
Sensei's competitors are now following suit. Earlier this month, Amazon removed the entry barriers from two Fresh stores in London, instead installing terminals so customers simply paid on exit. Tesco's GetGo stores are also now without entry barriers. "I've experienced all the competitor stores," Portugal says. "I think we have the best experience."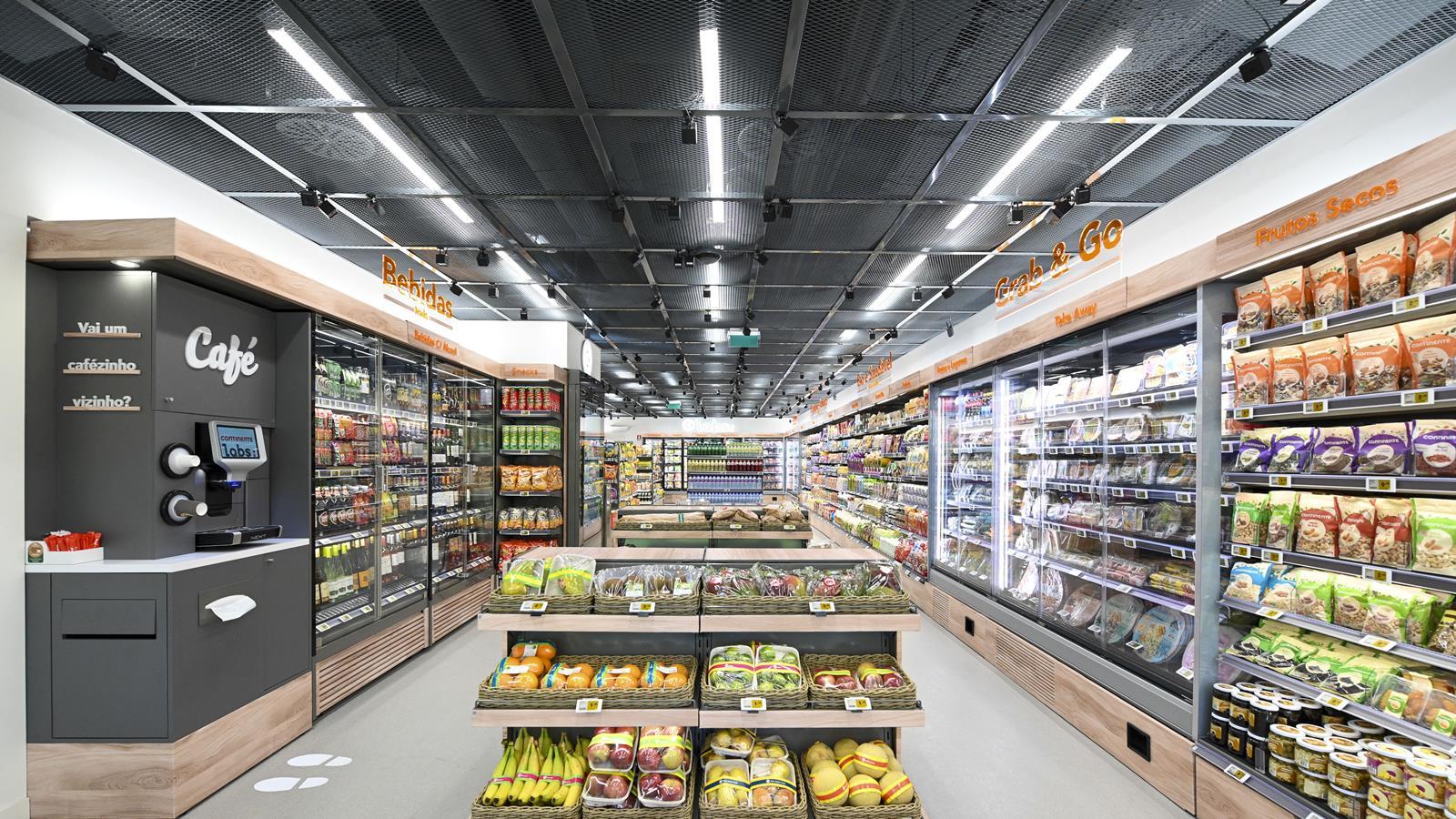 Source: Sensei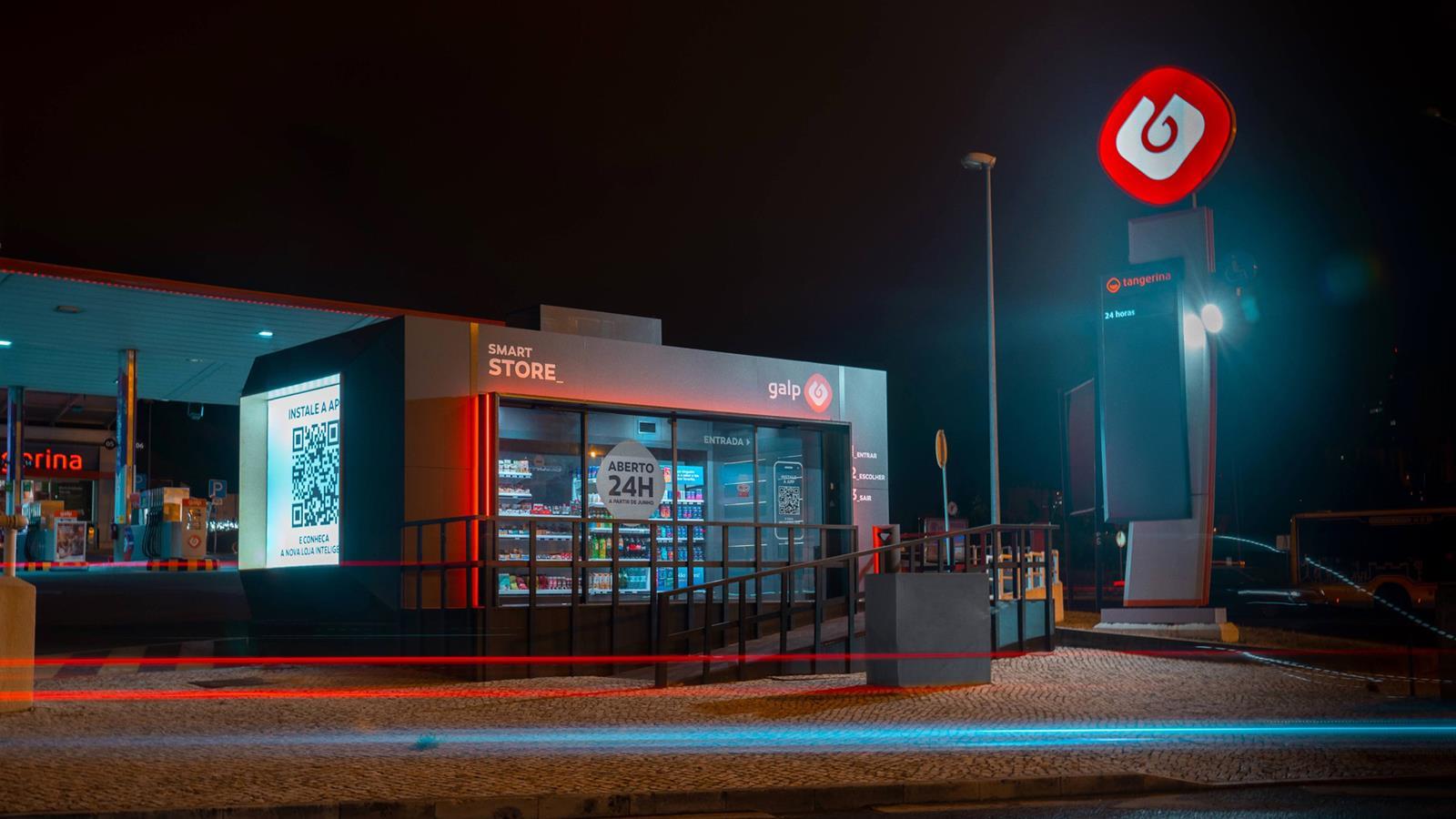 Source: Sensei
The Continente store is one of Sensei's first live store launches
Sensei offers other frictionless formats like the 24/7 Pod store adopted by petrol station Galp
Invisible tech
There's been a concerted effort to make the tech within Sensei's stores as invisible as possible. "In other stores there's a lot of paraphernalia of technology that makes the store more heavy. You can't forget you're in a tech store. [But here], I don't think any customer would see this as a special store."
With each store opening – which now include a 'Pod' format for petrol stations – Sensei's systems get more accurate and quicker. "When you're a baby you haven't seen enough of the world to know a lot of things," says Portugal. "But you see more and get smarter and smarter. It works in a similar way. The more stores you have the more data you have, the better it gets. The system gets smarter."
At present, the retail sector appears to be taking stock of the immediate value of autonomous stores. While Tesco has opened several GetGo stores in recent months, Amazon has rowed back its initial UK plan to open hundreds of Fresh stores within a few years, and has closed one.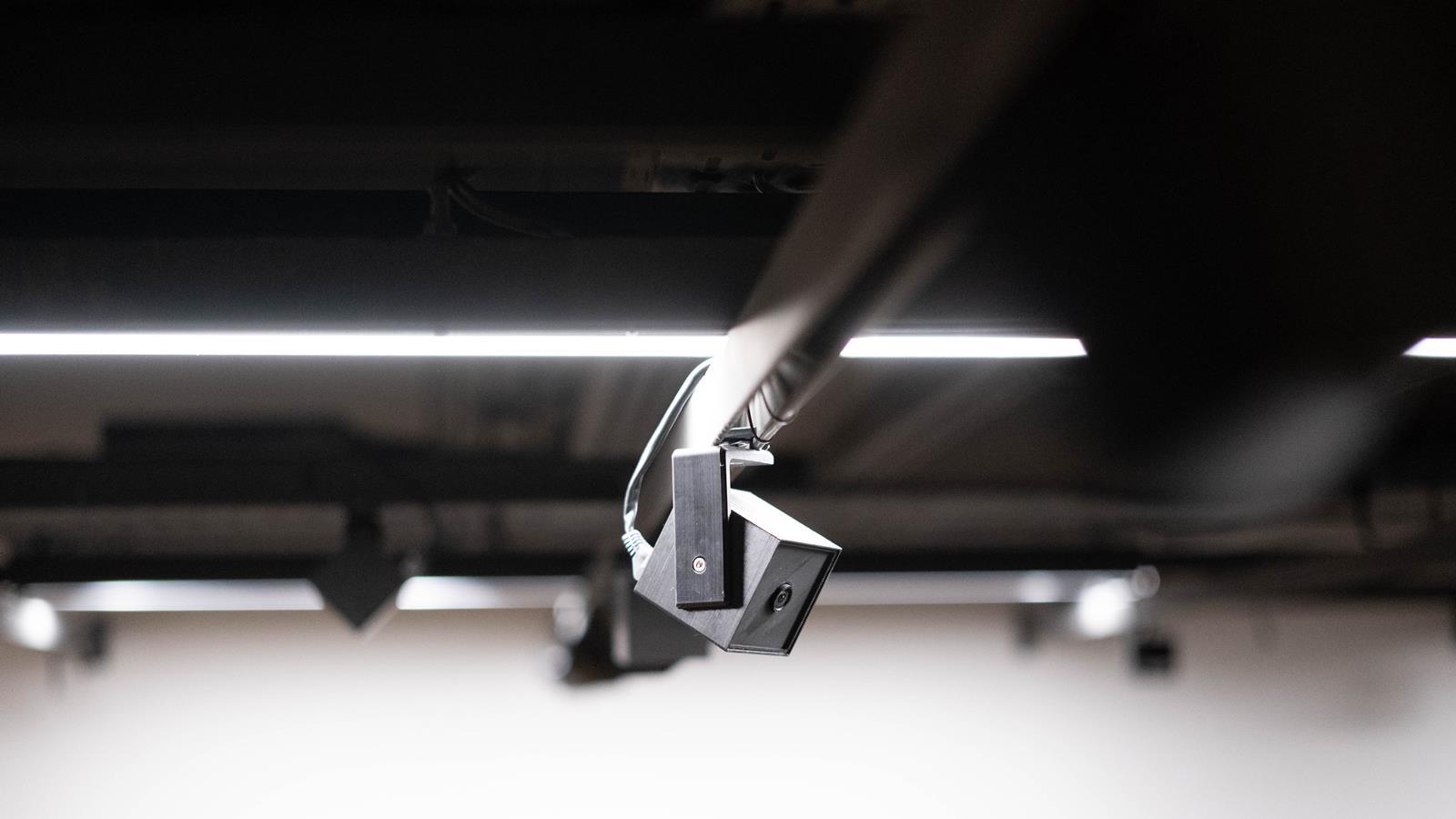 Source: Sensei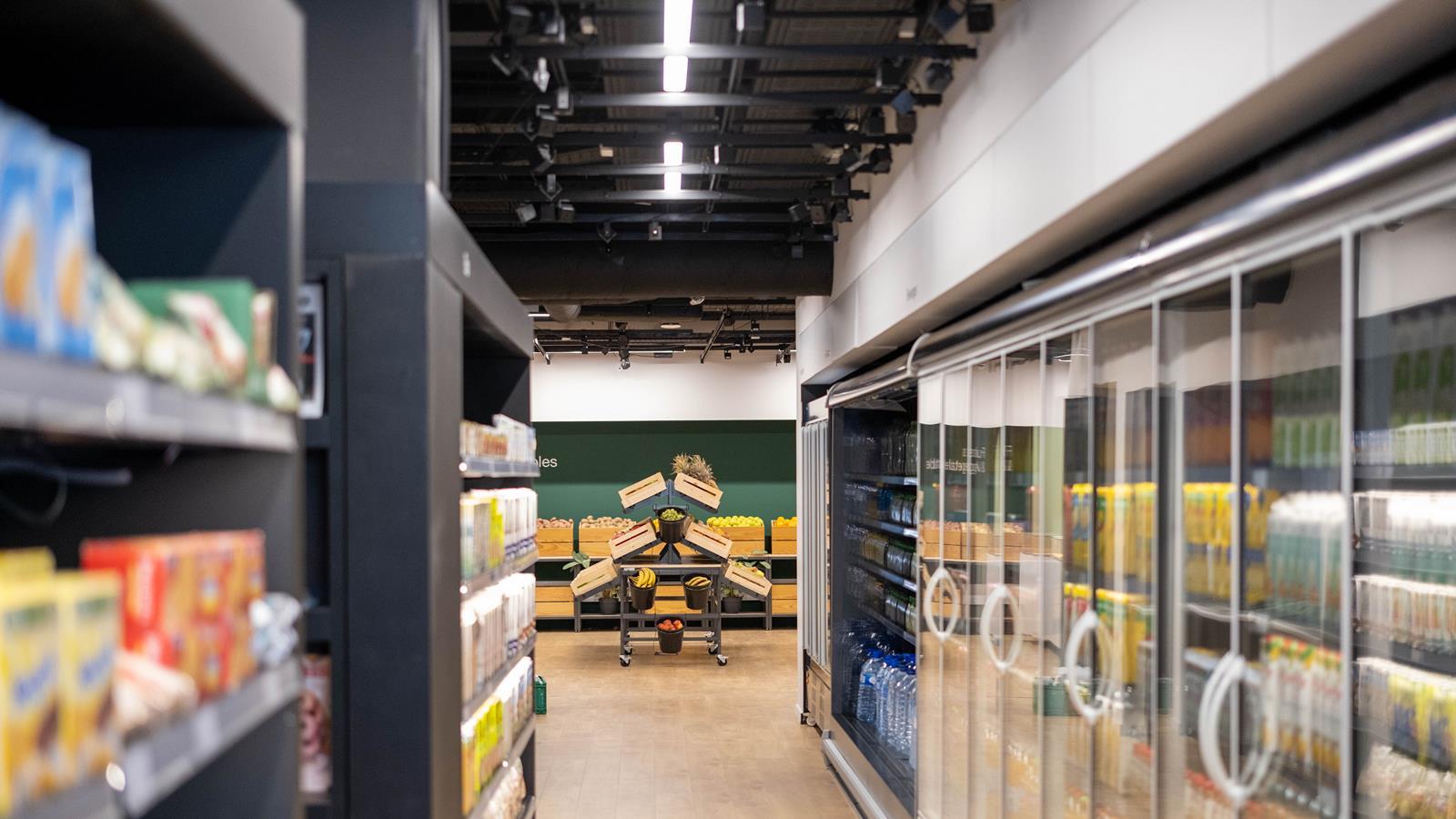 Source: Sensei
Camera arrays and other sensors have been designed to be as discreet as possible
The store is described by the company as 'the most sophisticated autonomous retail environment in the world'
But the format will inevitably be "demanded by customers" Portugal predicts, meaning the tech behind it will in turn "become a commodity".
"We've got used to instead of calling for a cab using an app, you get in the car, you leave the car, you're automatically charged. It's the same with using an app for takeaway food. Society will move more in that direction," he explains.
Frictionless stores are now live in more than 20 countries. Technology analyst RBR forecasts the number of stores with checkout-free technology globally will reach more than 12,000 by the end of 2027.
"At some point you have enough critical mass where shoppers can choose between visiting a store where they have to wait in a queue or one where they don't. And it's clear what they'll choose," Portugal says. "I'm not sure if it's five years or 10. But mass adoption will come."