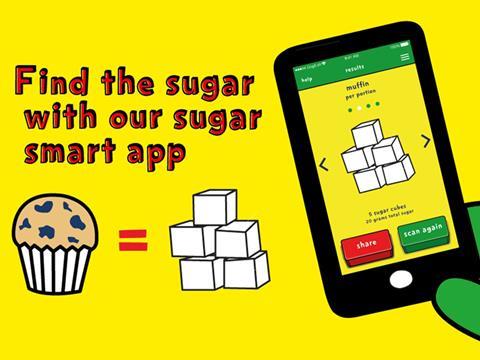 Public Health England's controversial sugar reduction app has been downloaded nearly two million times since its launch in January.

Figures provided to The Grocer also reveal 10,000 extra products have now been added to the app, which uses sugar cubes as images to represent every 4g of total sugars in each SKU.

PHE has also reassured industry it has now got to grips with a raft of errors in the data, which prompted furious complaints from suppliers and the Food and Drink Federation at launch.

The huge take-up had seen 1,952,105 downloads since 1 January, PHE said. The app's database currently provides the sugar content of more than 85,000 food and drink products compared with 75,000 at the start of the year.

PHE has thrown £5m at the launch of the app, although it pointed out this was a small sum compared with the £5.1bn that obesity costs the NHS each year.

"We are working with food manufacturers to ensure the app equips the general public with the most up-to-date information concerning the sugar content of products, enabling them to make lower-sugar choices, and avoid the serious health harms associated with consuming too much sugar," said PHE director of marketing Sheila Mitchell.

"As part of our routine processes, we have added and updated a number of food and drink products within the app database, including those brought to our attention by some trade bodies and individual manufacturers. We have been in correspondence with those trade bodies and manufacturers to let them know their data has been updated."

Aldi, Asda, The Co-op, Morrisons and Tesco have all backed the app, although it has attracted criticism from suppliers because it makes no distinction between total and free sugars.