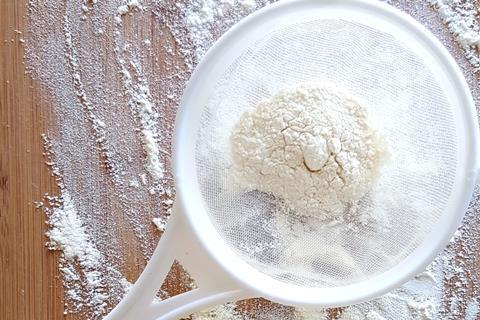 Tesco has begun clearing out panic-bought stocks of flour left over from the peak of the coronavirus pandemic.
Twitter was flooded with pictures of huge bags of flour on clearance sales across the country this week, with 16kg bags of Allinson flour in some cases selling for as low as £1.
16KG PLAIN FLOUR FOR £1 IN TESCO KNOCKNAGONEY THIS IS NOT A DRILL pic.twitter.com/kWa9Ze0XSn

— Cooper @ ACNH🍀🎇 (@agoldclover) September 4, 2020
In some cases the retailer appears to have donated excess flour to charities and food banks such as PLS Food Foundation, which works to alleviate food poverty in Liverpool, and St Julia's Hospice in Cornwall.
In Tesco's…

A small bag of flour: £1.50
A 16Kg sack: £1. Doesn't appear to be shifting.

Economics can't explain that. pic.twitter.com/DrfHwRthuW

— Mike Fox (@MikeyFox) September 2, 2020
One Twitter user who claimed to work at a Tesco Extra wrote: "You honestly have no idea how much of this stuff we have left. Pallets stacked high of pasta and flour, won't sell out for years."
The news sits in contrast to the early days of the pandemic, when shelves were left stripped of flour as locked-down Brits took to home baking in their droves.
Tesco confirmed it had begun offering flour lines at a discounted price as demand had slowed down.
The retailer previously drew criticism for its purchasing strategy during lockdown when it began clearing masses of pasta and loo roll in June, with one supplier alleging it to have "overreacted" to initial demand.