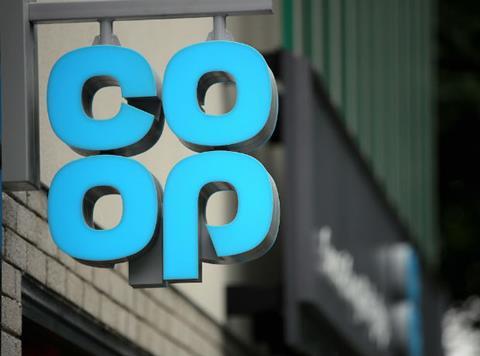 Groceries Code Adjudicator Christine Tacon has today launched an investigation into the Co-operative Group amid reports it has been systematically delisting suppliers in breach of the Code.
Tacon said she had formed a reasonable suspicion that the retailer may have broken the Code and has launched only her second full scale investigation, following her previous inquiry into Tesco, after its 2014 accounting scandal.
The inquiry will focus in part on a major range reset carried out by the retailer as it continues its financial recovery.
The Co-op now faces a possible fine of up to 1% of its annual turnover if it is found to have broken the Code.
The adjudicator said had escalated concerns already expressed to the Co-operative Group and had decided an investigation was necessary to fully understand the extent to which the Code may have been broken and the root causes of the issues as well as their impact on suppliers.
She has issued an appeal for more information from direct suppliers and others to determine whether the Code has been broken and if so, what further action to take.
Tacon has called for evidence to be submitted by 4pm on 3 May.
Reacting to the announcement, Co-op stores boss Jo Whitfield issued an apology for "failing to live up to its usual high standards" as it emerged more than 100 suppliers had already been refunded in excess of £500,000 due to its behaviour." However, a spokesman claimed the retailer had already been addressing the issues " to ensure the fair treatment of all of our suppliers "
The investigation will focus on Paragraph 16 of the Code: Duties in relation to De-listing; and Paragraph 3: Variation of Supply Agreements and terms of supply.
The GCA will also be looking at paragraph 2 of the Code: Principle of fair dealing.
In particular, it said the investigation will consider "the extent, scale and impact of practices which may have resulted in suppliers being de-listed with no, or short, fixed notice periods unilaterally imposed by Co-operative Group Limited without due consideration of published GCA de-listing guidance."
"The focus will be in relation but not limited to decisions taken between summer 2016 and summer 2017 as part of a project called 'Right Range; Right Store'."