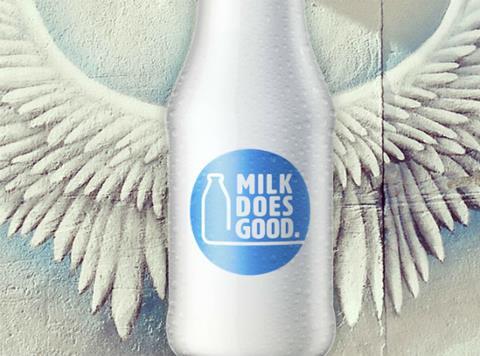 It's Dairymen week. And to celebrate our 2016 supplement we are giving you a sneak peek by publishing exclusive content online every day this week before the full digital edition goes live on Friday.
You may have already read our Focus on Ice Cream - which looks at why innovation is so important for Britain's freezers - and our Big Interview with Ornua Foods Europe CEO John Jordan, who opens up about the company's recent rebrand and its future in the UK post-Brexit.
But there is much more to come. Tomorrow you will get an early glance at our Excellence in Retailing feature, which shines the spotlight on five dairy fixtures that impress, and we will also publish our in-depth look at how the dairy industry is tackling food waste.
From Friday, subscribers will have full digital access to the entire The Dairymen 2016 supplement, which brings together some of the most brilliant thinkers and entrepreneurs in UK dairy and beyond to discuss the issues and come up with an action plan for the industry as we move towards 2017.
Perhaps the biggest challenge for UK dairy is dwindling consumption by the young, so at the heart of our action plan is Milk Does Good – a revolutionary new vision for milk marketing developed for us by creative agency RPM.
But we also explore issues around health, waste and Brexit, and celebrate the companies driving innovation and growth despite tough market conditions.
The Dairymen 2016 also includes a wealth of Focus On reports with reams of data and analysis of the latest state of play across the major categories.
So keep your eyes peeled, and enjoy The Dairymen 2016!