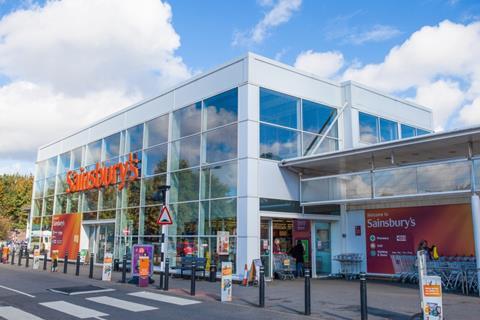 Sainsbury's provided the cheapest Grocer 33 basket for the second time in just four weeks as its value-led strategy continues to pay off.
This was a particularly competitive week with barely a cigarette paper between all of the big four – especially when Tesco's Clubcard Prices initiative was factored in.
At £63.65, Sainsbury's was just 57p cheaper than runner-up Asda and 88p cheaper than Morrisons. Based on its shelf-edge prices, Tesco was £3.18 more expensive than Sainsbury's. However, its loyalty card holders would have saved a further £3, elevating it to second spot, just 18p pricier than its Holborn-based rival.
Sainsbury's offered the lowest price for 10 items and was exclusively cheapest for four lines: the ham, pork mince, New York bagels and Bulldog moisturiser, with a £2 discount to its rivals on the Bulldog proving decisive.
Asda offered the lowest price for 19 products and was exclusively cheapest for eight including the Amoy noodles, mango chunks and sunflower oil. However it was also the retailer most affected by inflation this week. Our shopping list was 8.4% pricier at Asda than it would have been 12 months ago.
Across the board, prices were up 5.5% on last year, with Tesco up 6.6%, Sainsbury's 4.3%, Morrisons 4.2% and Waitrose 3.8% dearer year on year.
Morrisons was exclusively cheapest for six items, including the mozzarella, pineapple juice, strawberry cheesecake and the Hovis loaf – despite a 75% increase year on year, with a 33% overall price hike the most of any item in our basket.
Like Tesco, Waitrose carried the lowest price for eight items but neither managed to be exclusively cheapest for any of the products on our list.
Waitrose was at least closer to its rivals than usual. At £69.84, it was just £6.76 more expensive than Sainsbury's.