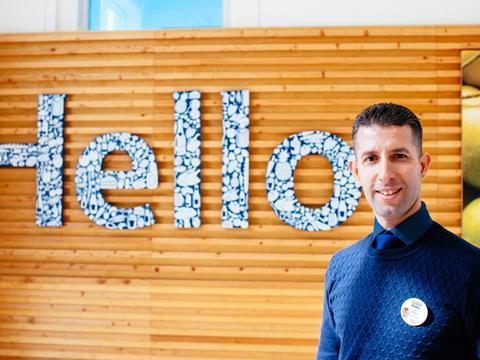 Winner: Tesco Park Road, Toxteth, Liverpool
Store manager: Kemy Lassami
Size: 60,000 sq ft
Opened: 2011
Market share: 14.3%
Nearest rivals: Asda - 1.9 miles Lidl - 2.3 miles
Store data source: Analysis by CACI. Call the market planning group on 020 7602 6000
How have the seven new 'Farm' fresh food brands gone down with the people of Toxteth? It's gone down very, very well. Customers love it and actually appreciate the quality of the products. We did a whole week of tastings in store and put a huge effort into the launch.

Any negative comments on the 'fake farms' furore? I honestly haven't had a single negative comment at store level.

Our mystery shopper described the staff approach at your store as "wonderful". What is the secret? Park Road is very much a community store, more so than any I've ever worked in before in 20 years with Tesco. The interaction between colleagues and customers is palpable; you can see it, hear it and feel it.

Why do you think it is different? I think there's a lot of history in Toxteth. There's been a huge amount of regeneration in the area. Most of the colleagues are locals and they know all the customers. The store is very much a community hub.

What role does it play in the community? Park Road is very much known for its charity work across the spectrum. It's not just the corporate Tesco charities, we support local churches and homeless shelters.

You were one of the first stores to trial Tesco's food waste initiative with FareShare. How important is that to customers? We do not waste food. Park Road was a pioneer and the trial was so successful it's now been extended nationally. It's very important to our customers. Across Merseyside this year we have donated nearly 20,000 meals already. It's up there for me as the most important thing that we do. Yes, of course, customers want good prices and quality products, and at the end of the day we are retailers, but ultimately we're there to support the community.

I take it you don't have any issues with employing Scousers? The community and the character of the people in Toxteth is what makes the store special.