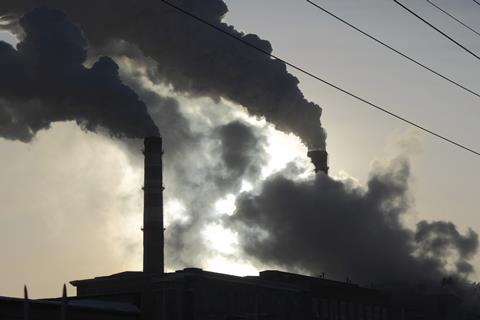 It's the same at the end of every year: Halloween passes, the clocks go back, nights draw in and trend analyses abound.
Yesterday, Waitrose published its Food and Drink Report 2016, revealing just how many grown-ups in the UK want their meals to look good for the millions of grub-related snaps they take each year. In the age of Instagram et al, the popularity of amateur food photography comes as no surprise.
What did raise an eyebrow this week was prediction by Mintel that air pollution will be one of 2017's key consumer concerns across Europe. Yep: sitting in a list that also featured sugar and brands' cultural social responsibility was filthy air, a pressing environmental issue one might associate more readily with China than with EU member states.
But, really, it's bad news for all countries – though perversely good news for fmcg suppliers, who'd be wise to take a lead from the Chinese by looking into pollution protection products. That means the possibility of a superabundance of NPD not just from makers of indoor air purifiers – but also from beauty brands, which are "already at the vanguard of the pollution protection industry", according to Mintel's senior trend consultant Richard Cope. The level of innovations in skincare and haircare is likely to ramp up during 2017, as concerns about the environment run high across the Continent (where the French worry the most at 41% of consumers).
However, food & drink is the market likely to face the most significant shift as serious pollution, once a distant threat, becomes a here-and-now challenge. In 2017, brands will champion their 'pure' sourcing from unpolluted areas, predicts Cope, whether their offering be soft drinks, fish or meat. The fashion for sustainable products "is mainstreaming at a mass level," he adds.
Most interesting is the prediction for a whole new dietary fad: 'eat yourself clean'. That means more brands positioning themselves as superfood or capable of boosting immunity, as people increasingly seek health-protection products in defence against the rigours of contaminated air and acid rain (if that's still a thing).
So, while this year we gave great attention to our inner health, we'll be taking care of our outer parts too in 2017 (while wearing recycled ocean plastic clothing, apparently).