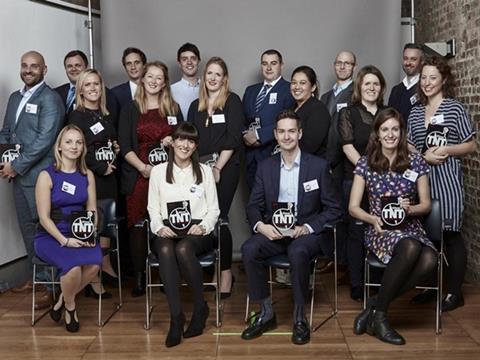 Exciting entrepreneurial startups. Eye-wateringly impressive promotions. Exponential business growth from cottage industry to multimillion pound product line. Just a few of the spectacular things our Top New Talent Awards alumni have achieved since walking home with their trophies, and which you can read more about here.

And no, I'm not trying to make you feel inferior on this rather grim and rather grey Monday. Lord knows it's depressing enough fighting your way through hordes of unnaturally pristine schoolchildren on your way to work after six weeks of relative peace.

Far from it, in fact. What I'd much rather do is inspire you. See, all of our sparkling TNT winners started somewhere. Be it on grad schemes, stacking shelves or mixing up ingredients on their kitchen tables. They all worked exceptionally hard, battling through the manifold challenges of any career in fmcg - and any career full stop - to achieve their successes. And, crucially, they all knew when it was time to stop, take stock and celebrate what they'd achieved, too.

Which is where our Top New Talent awards come in. Free to enter and open to rising stars (35 and under) from every single sector of the UK's dynamic food & drink industry, from retail to wholesale to manufacturing and marketing, the awards celebrate the best and brightest of young people working in fmcg. You don't have to be the finished product. Just ambitious, eager and well on your way to being a downright irreplaceable member of your team or business.

Entry is quick, simple and the rewards are far bigger than the rather lovely trophy you'll take home on the night. "TNT helped me stand out from the crowd and land one of the best jobs in fmcg," Mondelez brand exec Pippa Rodgers told us. Others said they made "invaluable contacts" from mingling with industry VIPs at our exclusive drinks reception. Some were so inspired by their fellow TNT winners they quit their job and branched out somewhere new. And all thoroughly recommended that anyone looking to get ahead in fmcg should take 10-15 minutes to enter The Grocer's Top New Talent Awards 2017 here.

Who knows where it could lead you to a year from now.
Our sponsors