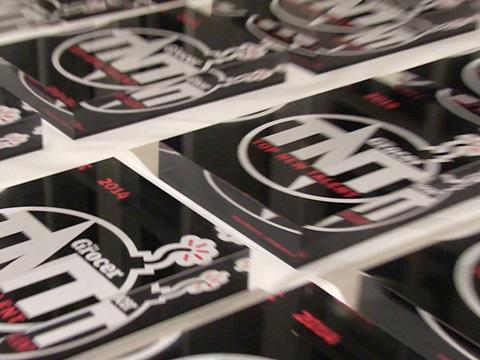 What are you up to this weekend? Incredibly, the sun is going to be shining. That means ice will chink into glasses, the sweet smell of BBQ will fill the air, and you can stretch out on a sun lounger, open your laptop and enter Top New Talent, The Grocer's search for the most talented people working in fmcg today.
It's a straightforward process, completely free and the rewards are well worth it.
You can nominate someone else, perhaps a team member, or nominate yourself. The only criteria for entry are that you, or the person you are nominating, must be under 35 and work in fmcg. Once the deadline for entries closes at the end of September, The Grocer team whittles the entries down to a list of about 30 people.
This group are all invited to an informal drinks party in London on 14 November to celebrate along with a host of industry VIPs. Last year saw senior executives from Coca-Cola, Asda, Lidl, Heinz, Bestway, Mars, P&G, Innocent and Ella's Kitchen attend. They mixed with the buyers, brand managers, account managers, company founders, event managers, digital specialists, store managers, e-commerce directors, PRs and online entrepreneurs who made it on to the TNT list.
Everyone on the list will also be profiled in The Grocer magazine and online. And every single person that has made it on to the list since 2013 has nothing but positive things to say about the experience, for all sorts of reasons.
"The wider recognition has definitely had a positive impact," said one young director from a leading retailer. "The award was a significant highlight of my career to date."
"The award has given my business kudos and it definitely helps with securing sales and gaining reputation in the grocery industry," said one product founder. ""I always mention the award to customers and have had top food buyers congratulate me. Since the award I have gone on to secure listings in Harvey Nichols and Fortnum & Mason."
"It was relaxed and welcoming and people really wanted to talk to each other – conversation flowed easily and there was plenty of laughter too," said one buyer. "My advice to anyone thinking of entering is that this is a great opportunity."
And another added: "Go for it. Share what you've achieved and your ambitions."