Commoditisation could be this year's most feared word in grooming. For in many sectors, this seems to be the way things are moving. Just look at the trends in prices for proof. In deodorants, prices are down over 2% as brands look to beat each other on promotions. In soaps, consumers are resisting any increases in prices as they seek out value. Take Palmolive, which suffered a 20% fall in volume amid a 3.4% rise in average price.
So, many brands are turning to innovation to add value. Dove is hoping to mitigate its £2m decline in deodorants with a 0% aluminium variant, which comes at a premium to its standard products.

In shower products, mousse is the latest premiumisation trend. It seems to be working. Average prices were up 3% with only a modest decrease in volume and the top two brands, Radox and Dove, added nearly £5m with the help of mousse NPD. Similarly, female skincare prices have risen 4.8% thanks to a flurry of innovation from brands like Nip+Fab (up 21% to £5.4m).

The next frontier will be eco claims, if our Top Launch Love Beauty & Planet is anything to go by. "The desire to reduce carbon footprints is changing purchasing habits," says Unilever UK and Ireland vice president of personal care Chris Barron.
TOP LAUNCH
---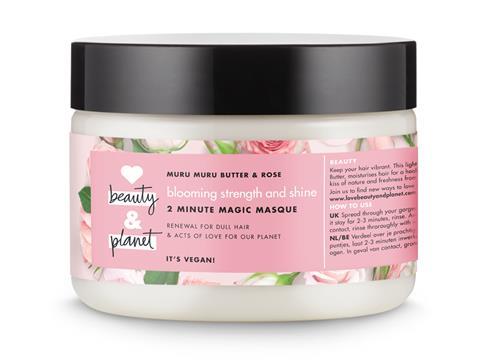 Love Beauty & Planet, Unilever
Environmentally friendly? Tick. Vegan? Tick. Natural ingredients? Tick. Unilever made sure to cover all bases with the July launch of Love Beauty & Planet, its first beauty and personal care brand for 20 years. The range is positioned as a mass-market offering for the post-Blue Planet II consumer, with 100% recycled and recyclable packaging and ethically and sustainably sourced ingredients. Unilever expects the brand to be "incredibly popular among millennials".