Clean beauty was the name of the game at this month's Holland & Barrett showcase. Hosted at The Vaults in London's RSA House, the range review included a raft of new sustainable, natural and cruelty-free products. Each are free from the 240 ingredients (including parabens and triclosan) the retailer has banned across its beauty range.
"I see Holland & Barrett as the pioneers of clean beauty," says Tracey Wood, the retailer's director of new products and partnerships. "We're providing ethical, natural, eco-friendly options at every price point, making clean beauty accessible for everyone." Here are our top picks from the showcase.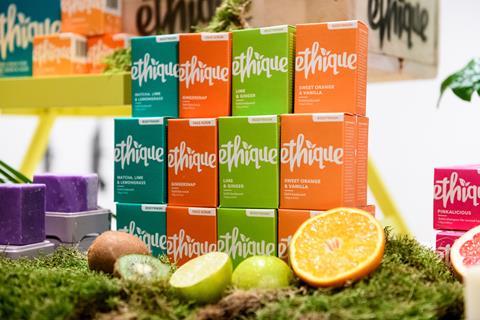 Ethique
This New Zealand beauty brand is encouraging people to #giveupthebottle with its face scrub, body wash and shampoo beauty bars, all in fully biodegradable cardboard packaging. Claiming to have prevented over 3.3 million plastic bottles being made and disposed of since its launch in 2012, the vegan, zero-waste brand became available in the UK in April this year, and will be rolled out into Holland & Barrett stores later this month. A shampoo bar comes at £12.99.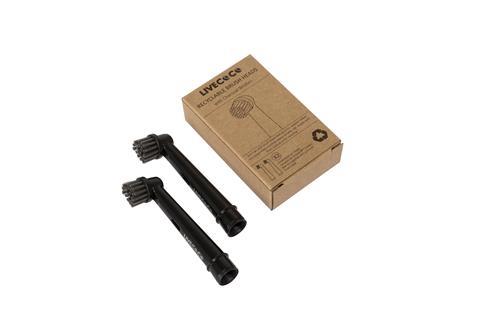 Live Coco electric toothbrush heads
Live Coco has created a loop system for its Oral-B-compatible electric toothbrush heads, enabling customers to send back their used products to the brand for recycling. The toothbrush heads (rsp: £9.99 for two) are made by melting down used plastic. Plus, the bristles are infused with binchotan charcoal, which the brand says removes impurities, plaque, stains and odour-causing bacteria from the mouth for "laser focus teeth whitening".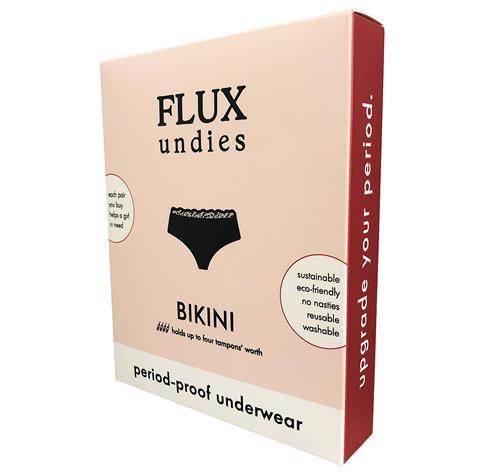 Flux undies
Providing a plastic-free alternative to tampons, pads and panty liners, these Flux undies are appropriate for day and night wear. The reusable, leak-proof underwear, which will be available in mini (rsp: £14.99) and midi (rsp: £17.99) variants across Holland & Barrett stores later this month, consists of four thin, absorbent layers, and can absorb the same amount as four tampons, the brand claims.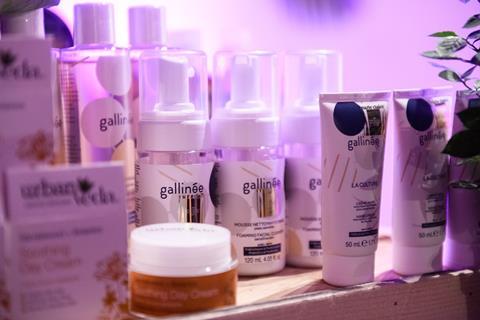 Gallinée
You've heard of the importance of good bacteria in gut health, but what about skincare? Gallinée's range of skin and hair products supports the skin and scalp's good bacteria (or microbiome) through a patented formulation of prebiotics, probiotics and lactic acids. Developed to protect the skin from the hazards of modern day life such as pollution, the premium range targets busy, urban women and includes a haircare mask (rsp: £28) and a foaming facial cleanser (rsp: £18).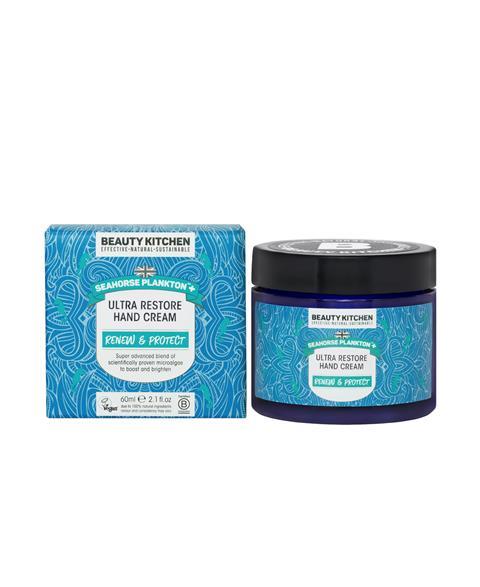 Beauty Kitchen
Beauty Kitchen may have been stocked in Holland & Barrett since 2014, but it's set to roll out its revised, rebranded range later this month. Key to the rebrand was the new 'Return, Refill, Repeat', programme, which rewards Holland & Barrett shoppers with 100 credit points (giving them £1 to spend in store) for returning their used Beauty Kitchen bottles and jars back to the shop where they made their purchase. The used packaging is then collected from the store by the brand, before being cleaned, refilled and put back on shelf. The range includes an Organic Vegan Body Wash (rsp: £8) and a 0% plastic glitter balm (rsp: £9.50), which the brand claims to be a market first.