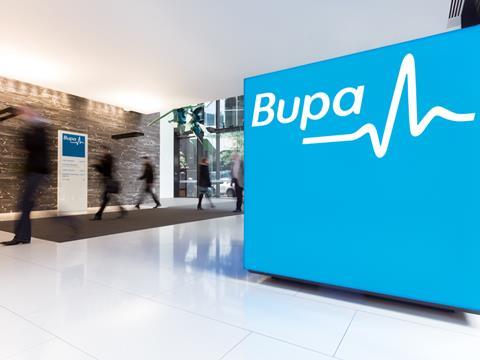 Waitrose this week announced it is linking with private healthcare company Bupa to provide healthcare assessments and advice across 17 stores.
Bupa health advisors will offer assessments and personal fitness advice in store, whilst Waitrose customers will also be able to check their height, weight and blood pressure. Waitrose said the move would "help customers be healthier."
This is a bold move by Waitrose, but in the current retail climate it is indicative of the brave, innovative approach that grocers – and the wider retail industry – must embrace.
There is no doubt these are challenging times for retailers. We know the impact of rising inflation, higher import costs, business rates hikes and increased competition from online retailers. Even at the premium end of the grocery sector, Waitrose is not immune from the seismic disruption of the grocery market by Aldi and Lidl in recent years.
This partnership between Waitrose and Bupa is the latest example of a major retailer adapting to survive in a difficult climate. Tesco has already started to trial concessions in its larger stores with Arcadia Group, while Sainsbury's has opened Habitat 'mini-stores' and Argos concessions. But if any retailer is to survive in this most challenging of times, it must be brave.
The partnership between Waitrose and Bupa may be a shift from relatively 'safe' concessions, but it is also a clever move by the John Lewis Partnership as it bids to differentiate Waitrose from its premium grocery competitors, tapping not one but two big retail trends.
Consumer confidence is low in the grocery sector after years of mistrust caused by the horsemeat scandal, alleged accounting fraud and concerns over own label 'farm' brands, amongst others. Corporate Social Responsibility (CSR) is more important than ever and what better way for a retailer to demonstrate its social responsibility than by launching an initiative which can improve health, reduce NHS costs and possibly even save lives?
This is before you take into account the need to develop in-store experiences in order to make better use of retail space. One of the biggest challenges faced by grocers - like others in the retail sector – is finding a balance between a viable online delivery service and a local or high street presence, even in the face of rising property costs. Creating compelling reasons for people to visit stores is a key part of this.
As if that's not enough, there is the added appeal of health and wellbeing too, a huge consumer trend. From protein products to the sugar tax and everything in between, wellness is top of the consumer agenda and this partnership is a great brand fit, especially when you consider Waitrose's positioning.
So what next? Only time will tell if this particular initiative will be successful in helping Waitrose to maintain its market share, but one thing is certain: we can expect more grocers to turn to new, brave partnerships and in-store experiences like this.
Andy Brian is partner and head of retail at Gordons law firm