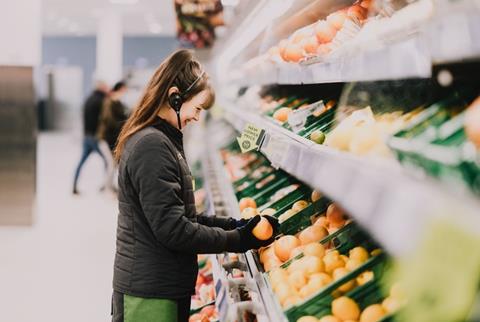 Waitrose is consulting with staff over a proposed shake-up of their working hours, as the supermarket looks to streamline costs.
Details of the project, which is dubbed Simpler Shops, were first reported by the Financial Times this week.
In a video message sent to partners in late August, Waitrose retail director Tina Mitchell warned that some partners would need to make "sacrifices and compromises" and that the reshuffle could "result in some partners leaving the business," according to reports.
Staff were told that supermarket loses £400 per year for each full-time employee and that Waitrose believes that around a third of its total working hours are "in the wrong place".
The Grocer understands that the primary focus of the project is to redistribute these hours more efficiently. It will vary from shop to shop, but could for example see partners asked to swap 'quieter' shifts to 'busier' shifts. It is also planning to end night shifts in some stores.
"We want to provide the very best service to our customers, and this means having the right amount of partners doing the right tasks at the right time," said a Waitrose spokeswoman.
"To do this, we're asking some partners across our shops to change their working pattern, and are proposing to cease night shifts at a small number of stores. This isn't something we take lightly and we'll be supporting our partners through any changes."
Waitrose said it was still consulting with staff and would not ask them to make changes that would have a "negative effect" on total pay and weekly working hours. The only jobs that could be affected at this stage relate to the ending of night shifts in some stores.
It's the latest in a string of personnel changes introduced across the wider John Lewis Partnership as chairman Sharon White looks to address falling market share and surging losses. The changes include the removal of a layer of middle management in stores in 2021 alongside the trimming of 1,500 head office jobs.
White had warned of further shake-ups this year, including potential job losses following JLPs annual results in March. The group fell to a £234m loss in 2022, meaning it could not pay its annual partner bonus.
In response, White said the partnership would accelerate its 'lean, simple, fast' cost-cutting programme, with the aim of saving up to £900m by 2026, up from £300m. White also wants to increase the partnership's earnings from outside retail, including proposals to build up to 10,000 buy-to-let properties.
However, those plans have also run into some difficulty, particularly over concerns from councillors and local residents in Ealing and Bromley – where the first sites are proposed – that the venture will not be profitable.
Last week the partnership kicked off its annual seasonal recruitment drive ahead of Christmas. The retailer wants to recruit some 10,000 part-time roles across JLP and Waitrose from October this year.