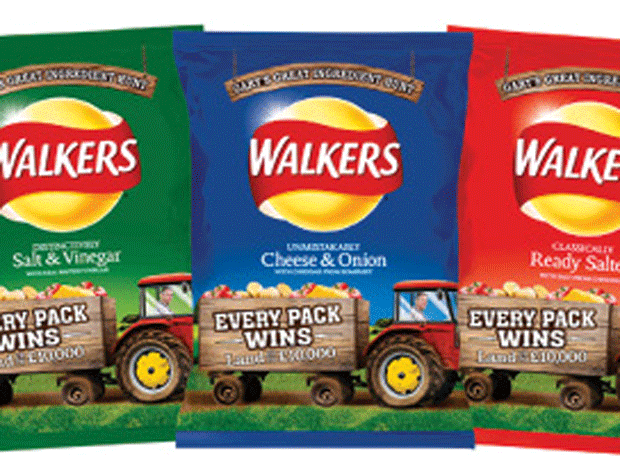 Walkers is promising consumers a win in every pack of crisps in a promotion inspired by its use of UK-sourced ingredients.

Gary's Great Ingredient Hunt centres on an online game played by entering a code found inside special packs of Walkers crisps rolling out from next week. Players win prizes including money-off vouchers and cash by selecting counties on a map of the UK and finding ingredients - or brand ambassador Gary Lineker, who will net them £1,000.

Many prizes - including cash wins up to £100 - will be given as a mobile voucher that can be redeemed at retailers with Paypoint, Payzone, or ePay. Walkers has pledged to reimburse retailers within six days.