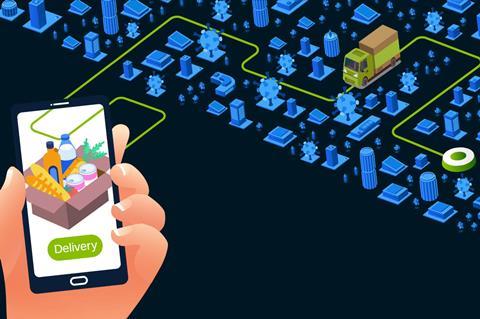 Demand for online groceries has never been higher as more customers shop from home during the coronavirus crisis, placing unprecedented pressures on retailers' e-commerce operations.
Called upon to feed the nation, supermarkets had to retool their online strategies virtually overnight.
Capacity was boosted in record time. Pioneering partnerships were forged. New service models were launched. And still, demand far outpaced supply.
For our latest free webinar, in conjunction with sponsor Salesforce, called Building Better Online Grocery Operations After Covid-19, we've pulled together experts from the worlds of grocery retail, e-commerce and technology.
Hosted by writer and editor Julia Glotz, they'll discuss where we go from here and what lessons can be learned from the crisis.
We'll zero in on the weak points in the online grocery ecosystem, which were left exposed by the pandemic, and discuss how retailers can crisis-proof their operations to ensure they are robust, resilient and able to cope with abrupt changes in demand.
The webinar will also unpick how online shopper behaviour has changed – and will continue to change – in the wake of Covid-19 and identify what questions grocery retailers were asking of their data during the crisis that proved especially tough to answer.
Of course, there'll be plenty of real-life examples and our experts will have practical suggestions for how you can apply the lessons learned and boost the resilience of your own online business. Plus, we'll answer your questions for our panel.
The panel includes:
• Ben Stimson, Waitrose digital director
• Toussaint Wattinne, general manager of Uber Eats in the UK and Ireland
• Craig Smith, retail digital transformation director in UK and Ireland for Salesforce
• Linda Ellett, UK head of consumer markets, leisure & retail at KPMG
You will have the chance to quiz our panel of experts by submitting your questions on the registration page.
There will also be a range of useful material to download to help you navigate the complex topic.
The webinar takes place on 16 July at 11am. Register here