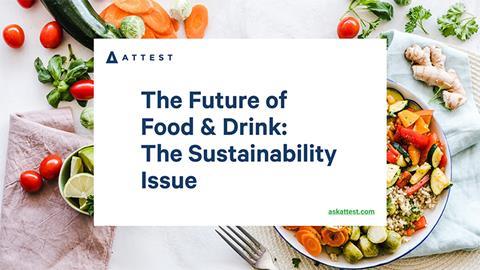 As consumers, we're constantly told one of the most effective ways to reduce carbon emissions is through adapting our diet. With more brands introducing plant-based ranges and sustainable packaging, it's becoming ever-easier to make sustainable choices. But are consumers really ready to commit to change and will they put their money where their mouth is?

There's lots to uncover inside the report, including:
● What consumers want from the food & drink industry in regard to sustainability
● The results of a nationally-representative survey of 1,000 working-age consumers
● How diets, food packaging and recycling habits are all changing in 2020


Download the full white paper here.
Company: Attest Technologies Limited
Format: PDF
Length: 52 pages
Type: White Paper
---
The Grocer may use your contact data to keep you informed of its products and services by email. You can withdraw your marketing consent at any time by clicking the unsubscribe link in such email or by sending an email to dataprivacy@wrbm.com. More information on our processing can be found in our Privacy Notice. By submitting this form, you acknowledge that you have read and understand our Privacy Notice.