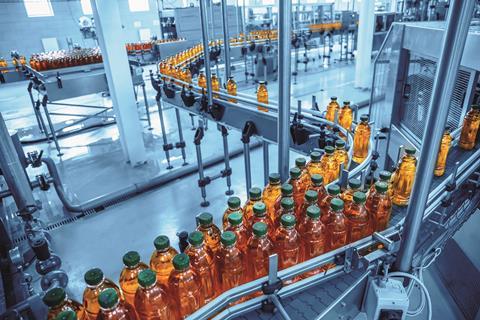 As the critical COP28 climate summit approaches, focus will again turn to the progress companies are making in decarbonising their business models.
For food & drink manufacturers this means reducing their reliance on fossil fuels and moving towards greener sources of energy while building greater efficiency and circularity into their operations.
But where do they start? And where should they prioritise investment in green technologies and infrastructure?
In this new report by E.ON, industry experts share their insights into how food & drink manufacturers can turbocharge their net-zero ambitions.
Featuring real life examples from the likes of Diageo and PepsiCo, the whitepaper explores:
The challenges businesses face in decarbonising their manufacturing operations;
Practical recommendations for improving energy efficiency on-site;
The business case for different types of renewable self-generation options, including solar, wind and heat pumps;
Key energy-saving technologies of the future, such as green hydrogen and geo-thermal heating and cooling systems;
How businesses can fund their net-zero transition.
Download now to find out more.
The Grocer may use your contact data to keep you informed of its products and services by email. You can withdraw your marketing consent at any time by clicking the unsubscribe link in such email or by sending an email to dataprivacy@wrbm.com. More information on our processing can be found in our Privacy Notice. By submitting this form, you acknowledge that you have read and understand our Privacy Notice