paid for by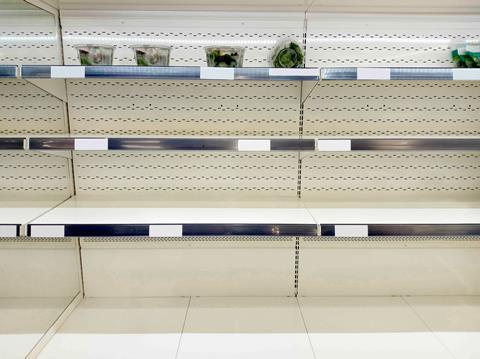 Three quarters of supply chain leaders see machine learning as key to optimising their demand forecasting.
That's just one of a host of striking insights revealed in The Grocer Vision's new report: Forecasting the future.
Availability continues to be a key performance indicator for grocery retailers. But with the majority of brands now operating across multiple channels and consumer demand for fresh produce running at an all-time high, getting the right products onto the shelf – or into the delivery vehicle – at the right time has never been tougher, or more important.
Based on an exclusive survey of senior supply chain executives, Forecasting the future unearths the operational challenges keeping retailers awake at night and the actions they are taking to make their supply chains more agile, flexible, efficient and fit for the new digital age.
With a particular focus on the role of technology in optimising availability, we look at the systems and strategies retailers are employing to manage variables – like the weather and promotions – that impact consumer demand, and how the adoption of cutting edge artificial intelligence has the ability to transform retailers' forecasting and replenishment.
Over more than 20 pages of expert, data-led analysis, you will discover:
How supermarkets are managing the threat posed by online retailers such as Amazon and Ocado;
Why fresh produce is an increasingly important battleground in grocery retail;
The way in which businesses currently forecast sales, replenish stock and manage their inventory;
The main barriers to investment in retail and supply chain planning systems;
The initiatives businesses are undertaking to build competitive advantage through their supply chains;
How retailers are unleashing the power of technology to improve their forecasting, store replenishment and inventory management systems.