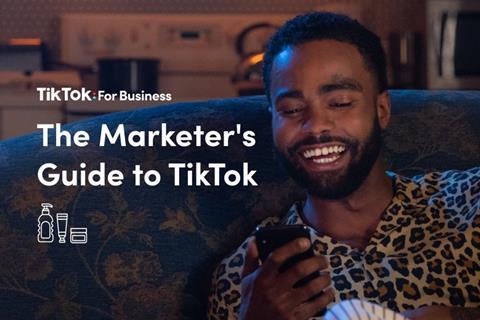 Product discovery has changed forever, and this is most evident in the CPG industry, where there's increased fragmentation and reduced loyalty. But with 83% of users turning to TikTok for product reviews, TikTok is at the forefront of this discovery shift [1]. That's because TikTok is all about surfacing content that is hyper-relevant to each user, which helps individuals find products they're more likely to engage with and share. And that engagement drives better ad performance and continued discovery.

So, with its hyper-engaged audience and appetite for product discovery, it's clear that TikTok is the ultimate destination for CPG brands. To tap in to this opportunity and build your own winning strategy on TikTok, complete the form below to download The Marketer's Guide to TikTok: CPG

[1] TikTok Marketing Science US Path-to-Purchase Research 2021, conducted by Luth.
The Grocer may use your contact data to keep you informed of its products and services by email. You can withdraw your marketing consent at any time by clicking the unsubscribe link in such email or by sending an email to dataprivacy@wrbm.com. More information on our processing can be found in our Privacy Notice. By submitting this form, you acknowledge that you have read and understand our Privacy Notic