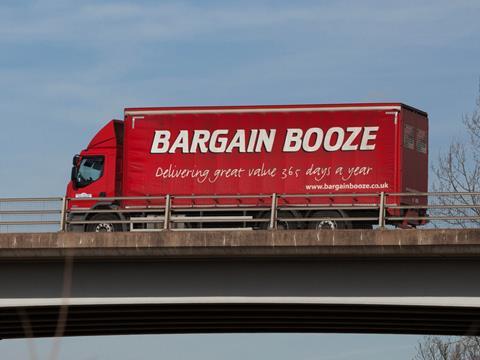 Well, that's one question answered at least. After a flurry of reported interest from wholesalers, distributors, drinks giants and private equity firms as far afield as China, Magners owner C&C took less than a week and paid a "nominal sum" to secure Matthew Clark and Bibendum, saving some 1,900 jobs and securing failed booze giant Conviviality's most highly prized assets. But there are many questions unanswered. Here we tackle them.
So no one came in for the whole of Conviviality then?
That was always a big ask. The whole premise of the Conviviality business model (creating a drinks retail and wholesale business that spanned the on-and off-trade) has been fatally undermined by its spectacular fall from grace, which has seen a business valued at £791m at its peak in November rendered worthless. Given the speed with which a wholesale business can unravel, C&C and PwC wasted no time in tying up a deal.
How much did C&C pay and what has it got for its money?
Talk about bargain booze! For a "nominal sum" thought to be as little as a pound, it's bought Matthew Clark, a business that, less than three years ago, was sold to Conviviality for £200m. And this was a business C&C had wanted to buy at the time, only to be outbid. What's more, Conviviality's advisers, PwC, have thrown in: Bibendum, for which Conviviality paid £60m; Peppermint, an outdoor events business acquired by Conviviality in 2015; Catalyst, a brand agency; as well as Elastic; and Walker & Wodehouse. C&C CEO Stephen Glancey said: "We know the Matthew Clark and Bibendum businesses very well. They are great businesses with unparalleled on-trade market access, a wide range of supplier relationships, supported by knowledgeable and loyal employees."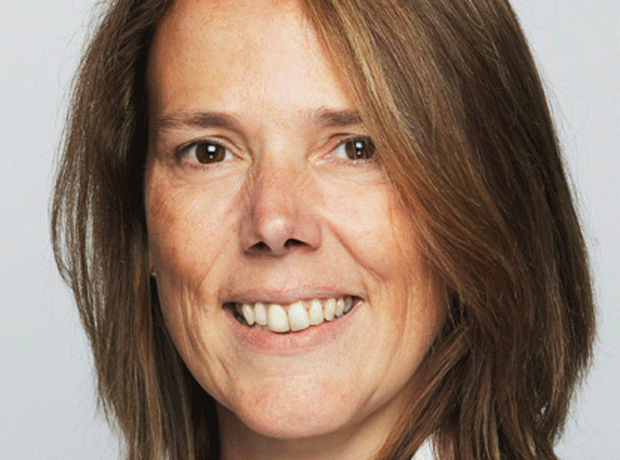 Will Diana Hunter and co be investigated?
Possibly. Last week, The Times reported that the accountancy watchdog had been urged to investigate the collapse, amid accusations of "gross mismanagement by overpaid management", while Frank Field, chair of the work and pensions committee, urged the FRC to investigate.
Earlier this week, The Times also reported investors were considering suing directors amid claims they were misled over the health of its finances.
How does the acquisition complement its existing operations?
Brilliantly. C&C has strong distribution capabilities in Ireland and Scotland, to support sales of its cider and Tennent's beer. The addition of Matthew Clark Bibendum will widen distribution to England at scale via its 23,000 pub, bar and restaurant customers, with a range of more than 4,00o wines, spirits and beers sourced from over 400 suppliers from 20-plus countries. A note from Davy Stockbrokers said the deal would be transformational. "While not without risk - maintaining supplier and customer relationships will be key - we believe the transaction makes economic and strategic sense and will help reshape the equity narrative."
What about Conviviality's debts?
C&C has agreed to take on £102m working capital facilities from Conviviality's banks - helped by an estimated loan of £10m-20m from AB InBev - but even the debt comes at a knockdown price, with the payout reportedly representing 50p in the pound. As to trade creditors, these are to be paid in full by C&C, with Glancey adding that "quite a lot of small craft brewers, gin distillers and the likes" had effectively been saved through the deal as they "would have been under real pressure because of money owed".
Why has AB InBev chipped in?
If the situation for small suppliers was potentially catastrophic, it was hardly easy for AB InBev. With no on-trade supply chain of its own, it will consider the loan a small price to pay for continuity, especially since arch-rival Heineken had expressed an interest in Matthew Clark prior to its sale to Conviviality.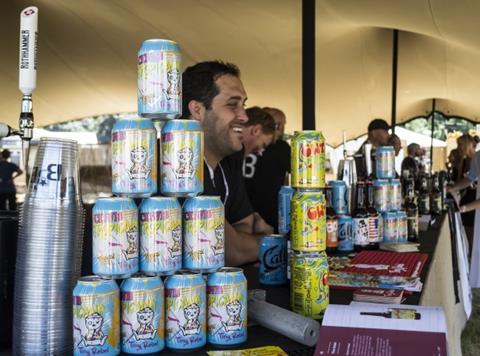 There was some narrative around the fact that trading at Matthew Clark had deteriorated since the start of the year. Is that true?
A downturn in trade is hardly abnormal after Christmas, for all the links made to the battering seen in certain quarters of the restaurant trade. But a wholesale source says mounting debts and appalling cashflow management brought the business to its knees."Matthew Clark was a profitable business generating higher margins than any other wholesaler of its size. The issues were more about high central costs and investing in and expanding the low-margin retail business, at the same time as implementing new warehouse and financial systems."

Even before the crisis hit, Conviviality was generating precious little cash: despite £836m of sales in the half-year to October, cash stood at just £500k; and while net debt climbed £37m to £133m in just six months, it recorded free cashflow of £14m. There are also clues in the 2017 accounts: when Bargain Booze floated in 2013, sales were £372m. For the year ending 31 April 2017, that had grown to just £378m. In the meantime, Conviviality had ploughed huge sums into more than doubling the number of corporate-owned stores. And with its inability to generate cash, it kept going to the markets for more money, raising £25m to secure 127 Central Convenience stores with the WS Retail acquisition from the liquidators of Palmer & Harvey.
What's happening on the retail side?
While the plc and wholesale division have been placed in administration, the retail business - which trades under the names of Bargain Booze, Bargain Booze Select Convenience, Wine Rack and Central Convenience - is still trading. As The Grocer went to press, it "continues to engage with parties interested in its retail business".

Is anyone likely to buy the retail operations whole? With C&C having removed Matthew Clark and Bibendum from the equation, one industry source believes it could make the symbol more attractive to a wholesaler such as Bestway, Kitwave or even Parfetts, while on the retail side McColl's has also been mentioned.

What about splitting it up? That seems more likely. If it can continue as a going concern (though rivals are already picking up contracts) those 220-odd company-owned stores are either a millstone or an opportunity, depending on your perspective. As The Grocer reports in this issue, Spar wholesaler and retailer Appleby Westward is keen to supply the Central Convenience stores, and hasn't ruled out buying them, after taking on its first company-owned stores through the acquisition of Gilletts in 2016.
Could Bargain Booze be hived off?
Of all the fascia brands, Bargain Booze is the best known and arguably the most valuable. Replicating its prices may not be easy for rival symbols in the event of a sale, says a competitor. "They did buy booze pretty well. So unless you're particularly good at buying booze, you risk alienating your customer base, albeit there may be efficiencies around availability and less charges." But a senior convenience source still believes BB could be hived off, reverting to its traditional northern heartland. "There is a market for a discount off-licence. That's not to say you would be able to resurrect it as it was before it floated, but you could make the case it would still generate a high turnover. It's compact, the depot is nearby in Crewe, and people are looking to add to their portfolio as part of a contracting market."

How easy would that be? As well as debts to be paid, including the retail side's share of the £30m HMRC tax bill, many will be put off by the cost and complexity of managing those company-owned stores. And another challenge is that Bargain Booze own the head lease on a lot of properties. Says the rival symbol director: "Anyone wanting to buy it will have to take on potential liabilities or secure landlord consent for things like dilapidation."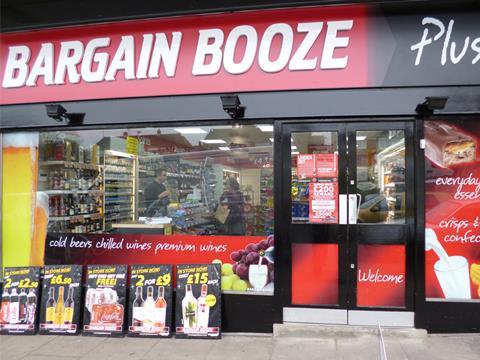 The head lease model was clever though, wasn't it?
Yes and no, says the source. "Part of what they were doing I quite liked: they go and secure the site, or they buy your site, secure the lease or, if it's a freehold, buy the freehold and do a sale and leaseback. And what they offer you as a Bargain Booze retailer is a 10-year agreement, at the end of which you retain the property. In doing so you pay them a fee for the next 10 years and commit to spending 90% of your turnover with them. So it's quite a restrictive model. The upside was you got a tranche of shares every year, but there will be a lot of Bargain Booze retailers who will not have sold their shares and now they're worth nothing."
What's the worst-case scenario?
Time is not on the side of Bargain Booze - or its creditors. The prospect of a pre-pack sale in which Conviviality's debt is written off would leave a sour taste for many. "The level of potential collateral damage is huge," says one source. "You'd hope that whoever bought it would have the credibility and cash to pay suppliers."

But the worst-case scenario is a fire sale. As the symbol source says, if it goes into administration "we'll all have a feed at the trough", but "there will be a big tail of off-licences that none of us are going to want. I don't want lots of stores generating £8,000 a week, and purchases that are 45% tobacco, 45% off licence and 10% chocolate."

All the while access to stock is disintegrating. One source close to the business says franchisees "feel like Bargain Booze is the runt of the litter".

It's no surprise, then, that many franchisees have already started jumping ship. After all, they are not technically for sale, and only Conviviality's company-owned stores would be forced to close if it goes bust.

As one says: "Remember, if it all goes pop, it's just the franchise that dies. The franchisees just end up with a defunct name on their doors. So they are preparing for a post-Bargain Booze world."