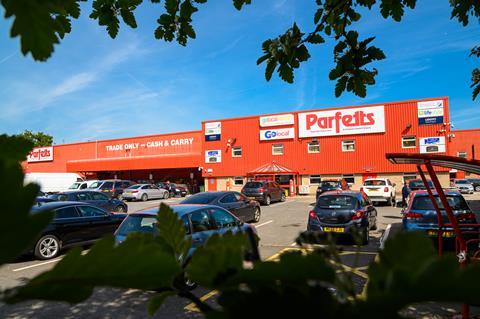 Parfetts will pay staff a cost of living bonus of £500 in addition to a company-wide sales bonus, equivalent to 2% of salary.
Employees were told they would receive the combined bonus payments, which will be delivered tax-free, earlier than usual to combat rising inflation.
In addition, those working at the Aintree and Middlesbrough depots will recieve a 4% bonus in recognition of sales growth of 21% and 18% respectively.
It comes as Parfetts sales passed the £600m mark for the first time, an increase of over 5% on the previous financial year.
"As an employee-owned business our people are at the heart of everything we do," said Parfetts joint MD Guy Swindell. "It is the hard work and dedication of everyone at Parfetts that drives our continued success.
"We wanted to look at how we can support people with the current cost of living crisis and took the decision to pay an additional bonus this year.
"In the last year, Parfetts has reinvested back into the business to support customers. It has advanced plans to improve and expand its depots, rapidly grow the delivered service, and expanded its fascia operations."