Vince Bamford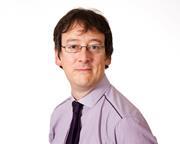 Vince is buying & supplying editor at The Grocer and covers news of developments in food, drink, entertainment, health & beauty and toys. Contact him with details of new product launches, other innovations and advertising campaigns.
Contact Info
Tel:

01293 610369
Recent stories
Premier Foods is expanding its Bisto brand with two Rich Gravy pastes

As new research reveals concern over sugar is prompting shoppers to cut back on soft drinks, Lucozade Energy is launching its first reduced-sugar variant. Rolling out from 11 August, Cloudy Lemonade flavoured Lucozade Energy Reduced Sugar contains 4.1g of sugar per 100ml compared with the 8.7g found in Original Lucozade Energy. Carrying the strapline 'Great taste. Half the sug

Ramadan has become an increasingly important event in the grocery calendar

Walkers Market Deli Tortilla Chips: Acid Test

Subscription

Asda Choc Chip Muffin Cheesecake: Acid Test

Subscription
Recent blog posts
England's tears have barely had time to dry and already the World Cup merchandise sell-off is under way.

How does the new Coca-Cola Life compare to its stablemates?

How did The Grocer report on the build-up and aftermath of the D-Day landings in 1944?
Vince Bamford contributes to: