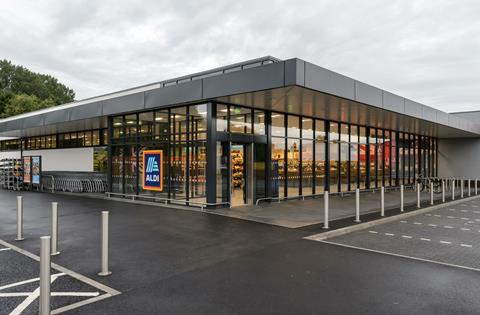 Aldi has become the second supermarket to join the Slave-Free Alliance, a not-for-profit social enterprise owned by the charity Hope for Justice.

The alliance was launched in 2018 with the aim of permanently eradicating slavery globally and rescuing and rehabilitating victims. Morrisons became the first supermarket to join in March this year.

Other members include Biffa, Aviva, Experian, Dixons Carphone, Clarks and Arriva.

As a member, Aldi UK and Ireland will benefit from expert advice on modern slavery prevention, according to the organisation. All profits from Aldi's membership fee will go to Hope for Justice, helping to fund the alliance's work.

Experts behind the group have experience in organised crime prevention, some with backgrounds in high-level policing. The alliance also draws from experts in social work, supply chain management, training and law.

Support for members has adapted to social distancing through webinars to help businesses prepare for new risks posed by the Covid-19 pandemic.
"We're delighted that Aldi have partnered with us for support to reinforce and further their modern slavery prevention efforts," said Slave-Free Alliance director Marc Stanton.
"We want to encourage all sector peers to become involved, so learnings can be shared to ensure exploitative forced labour is stamped out. We're dedicated to assisting every business we can in the wider global fight against trafficking and look forward to supporting Aldi on an ongoing basis."

Fritz Walleczek, Aldi UK MD of corporate responsibility, said: "At Aldi, we are committed to operating with honesty and integrity, and making a positive impact on society. We are proud to be a member of Slave-Free Alliance, and look forward to strengthening and evolving our modern slavery strategy with their expert input."

Aldi won the Thomson Reuters Foundation's Stop Slavery Enterprise Award for goods and service companies in February.

In July last year, the discounter climbed two places from bottom to fourth in Oxfam's Behind the Barcodes campaign, which ranks supermarkets annually on policies to safeguard human rights.