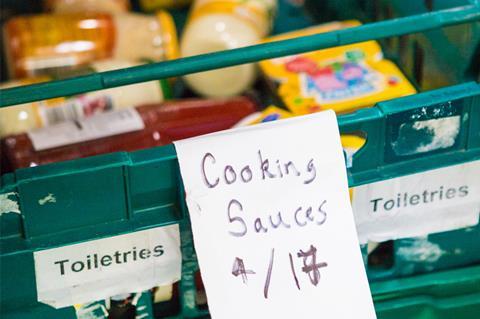 Asda has announced it will provide more than 150,000 meals to children over half term, and will also extend its kids eat free deal for takeaways from its cafés until the end of the Easter holiday.
Under the plan, children aged 16 or under can get a hot or cold meal, whenever an adult spends £1.
The donation is part of the continuation of Asda's Fight Hunger Create Change programme, which has helped the retailer help food redistribution charity FareShare provide over 51 million meals.
"The past year has been extremely challenging for so many families," said Asda community director Jo Warner.
"We know that throughout the school holidays, food banks and charities see an increase in demand for emergency food parcels and services, which is why we're so pleased to be able to provide meals to families across the country who would otherwise rely on a school meal during term time."
FareShare CEO Lindsay Boswell said: "Asda's investment in our infrastructure with additional warehouse space, chillers and vans has been crucial in enabling us to respond to the crisis – but we know the hard work is far from over, with vulnerable families struggling even more during half term breaks without the safety net of free school meals.
"With Asda's support the FareShare network will be working tirelessly over the February half term to get as much good surplus food to the children and families who need it."