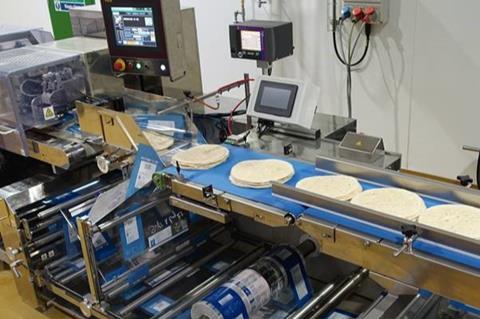 Signature Flatbreads is ramping up production at its Dunstable factory in a move set to create 75 to 100 new jobs.
The brand said it had seen strong sales in the lead-up to and throughout the pandemic, which had sustained since the easing of lockdown, inspiring a "significant investment" into the factory.
A new production line was commissioned in June, with another due to be installed this month.
"The company has already benefited from sales growth as people increasingly demand more interesting breads at mealtimes, which our products deliver," said the brand's joint MD David Laurence.
"Lockdown has seen this trend continue and products such as our Greek Style Flatbreads are performing well, which we believe is partly due to an increased desire to make home eating more varied, as well as of course it being more frequent."
The business sells a core range of flatbreads to UK retailers as well as its own Deli Kitchen brand, billed as offering "innovative sandwich bread alternatives".
"Staff and efficient high-tech production are both essential to our success and will allow us to keep inspiring consumers with high-quality, innovative breads. Our production lines bake the best-quality flatbreads without sacrificing efficiency," said Laurence.