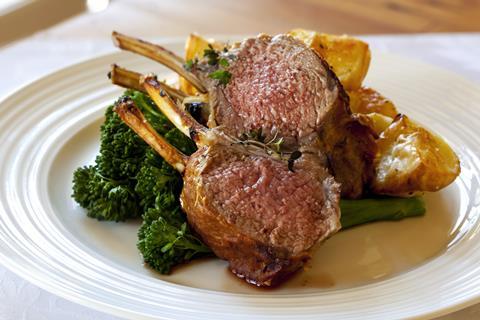 Wales is home to some of the finest food and drink producers in the world. The industry is worth nearly £7bn to the Welsh economy and many of its products are recognised for their excellence with Protected Geographical Indication status. How do we best ensure that these world-renowned products are able to reach new markets?
NFU Cymru has been tireless in underlining the importance of maintaining free and frictionless trade with the European marketplace – we are not worried about how our politicians may want to name this new relationship, as long as it delivers the conditions that are essential to the future prosperity of our industry. The ongoing concerns are acutely felt in Wales, with around three quarters of our food and drink exports and one in three Welsh lambs exported to our neighbours on the Continent.
But while NFU Cymru continues to lobby over the importance of access to this market, if we leave the European Union there will be a need to forge trading relationships with new partners across the globe.
One of my biggest bugbears regarding the European referendum campaign and the subsequent, ongoing fallout is the way in which trade deals with new countries have been portrayed as agreements that can be settled almost overnight. Expert opinion, and indeed history, tells us that these negotiations are intricate in detail and highly politicised. It can take many years and a great deal of hard work to agree deals with new, lucrative markets.
Given the complexity and time it takes to penetrate these new markets, it's absolutely vital that the approach taken is measured and well thought-out.
At present, trade is a UK government competency. In order to give us the greatest chance of success, UK government, devolved administrations and our respective levy bodies should work collaboratively to satisfy the food safety and animal and plant health conditions that need to be met to open up these markets. By working together as a collective force we give ourselves the best chance of opening doors to new markets.
Once that access has been achieved, this then provides the opportunity for each respective nation to be able to market and promote its own produce – and that is exactly what we intend on doing here in Wales. Our nation has such a good story to tell when it comes to food: the Welsh brand is synonymous with healthy, delicious, environmentally conscious and sustainable produce and we want those qualities to be recognised even further around the world.
In order to help with realising these ambitions, NFU Cymru has been the driving force behind the concept of a future 'Brand Wales' to help further spearhead sales of Welsh food and drink in domestic markets and further afield. The Brand Wales initiative is a partnership between industry stakeholders and Welsh government to focus on Wales' unique selling points to market and promote the full range of goods and services, including food, provided by Welsh farming. As a Welsh lamb and beef producer myself, I'm encouraged that our farming industry is going to be recognised as the foundation stone of this new brand and we are optimistic that the grass-fed, sustainable image of our industry is one that will resonate with consumers in established and potential new markets.
So while there remains a lot of work to do to open up these new markets, at NFU Cymru we remain committed to working with the supply chain to help realise the opportunities that could be open to us. Welsh food and drink is already famed for its great taste and world-leading standards and we have a loyal customer base, both in the UK and across Europe. Through building and developing the concept of Brand Wales in the future, we have the opportunity to make Welsh food and drink a favourite with consumers around the world.