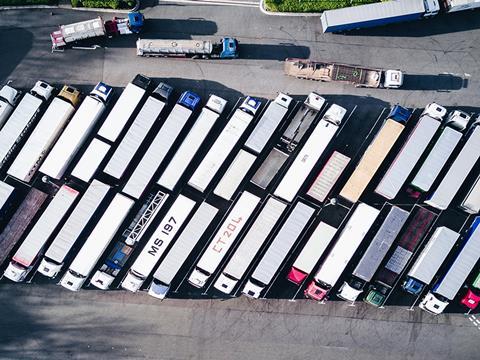 The government has confirmed it will unilaterally relax border controls on goods imported from the EU from 2021, after formally notifying the bloc it will "neither accept nor seek any extension to the transition period".
The temporary move will see the UK adopt a phased approach to post-Brexit border controls in light of the challenges posed by the coronavirus crisis, the Cabinet Office said – with most physical checks on imports not due until next summer.
However, confirmation of the UK's intention to end the Brexit transition period by the end of 2020 also leaves the government with fewer than six months to negotiate and ratify a free trade deal with the EU.
"The moment for extension has now passed," said Chancellor of the Duchy of Lancaster Michael Gove today. "At the end of this year we will control our own laws and borders, which is why we are able to take the sovereign decision to introduce arrangements in a way that gives businesses impacted by coronavirus time to adjust."
But in response, the EU's chief negotiator Michel Barnier tweeted "we must now make progress on substance" in negotiations.
The move to phase in border checks reverses a February pledge to impose full import controls on EU goods from 1 January 2021 and would give UK businesses more time to prepare by introducing the measures in three stages.
However, it does not apply to exports from the UK to the EU – which under current rules, will still be subject to the bloc's rigorous third country controls from January.
The approach does not apply to the flow of trade between Northern Ireland and Ireland, or between Northern Ireland and GB, which is covered by the terms of the UK's Brexit withdrawal agreement.
'Flexible and pragmatic' border controls
Described as a "flexible and pragmatic" approach by the Cabinet Office, the first stage from January will require importers to prepare for "basic customs requirements" – such as keeping sufficient records of imported goods – but will give them up to six months to complete customs declarations.
While tariffs will need to be paid on all imports, payments can be deferred until the customs declarations have been made. There will be checks on controlled goods such as alcohol and tobacco and on all high-risk live animals and plants.
From April, all products of animal origin such as meat, petfood, honey, milk or egg products, and all regulated plants and plant products, will also require pre-notification and the relevant health documentation.
More rigorous checks would then be introduced from July, with all importers having to make declarations at the point of importation and pay relevant tariffs, the Cabinet Office said. Full safety and security declarations would be required, and there would be an increase in physical checks and sampling for animals, plants and their products at border control posts.
The government has also pledged an additional £50m support package to boost the intermediary sector – including customs brokers, freight forwarders and express parcel operators. It has committed to building new border facilities in Great Britain for carrying out required checks, such as customs compliance, transit, and sanitary and phytosanitary inspections.
"Today's announcement is an important step towards getting the country ready for the end of the transition period, but there is still more work to be done by both government and industry to ensure we are ready to seize the opportunities of being a fully independent United Kingdom," Gove added.