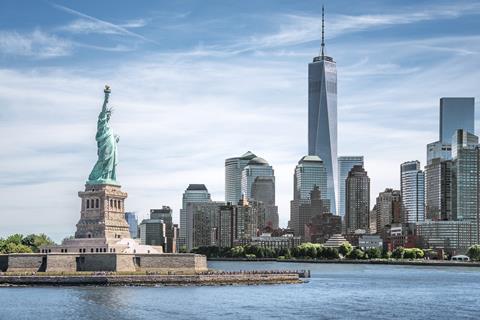 The US and China are being targeted in a major new government strategy to boost food and drink exports post-Brexit, The Grocer can reveal.

The Department for International Trade has identified the two economic giants, alongside India and the UAE as key territories where food and drink exports can be ramped up.

However, the strategy is also focusing on France and Germany, where ministers believe there will continue to be high demand for British exports despite ongoing fears over the threat of a no-deal Brexit.

The Grocer has learnt the government had earmarked private label, meat and dairy, alcohol mixers (including cordials, tonics and wine and spirits) as well as the booming organic and free-from sector, among those areas where they believe there is the most headroom for growth.

The moves follow last August's launch of the government's export strategy, in which international trade secretary Liam Fox set out plans to make the UK an "exporting superpower" and get 400,000 more companies to begin exporting.

Government and industry leaders believe there is huge untapped potential for exports from the food industry with Brexit ramping up the onus on building up trade with new partners.
The DIT has recruited specialist advisers from the food industry to help its strategy, which includes elements such as bringing buyers from the key target countries to visit the UK and meet firms in the sectors, ramping up the UK's presence at key foreign trade fairs and increasing the involvement of high commissions and embassies in carving out deals.

The DIT's strategy is working alongside talks over a sector deal for the industry being negotiated between Defra and the new Food & Drink Council, which is set to include major elements of extra support for exports.

According to the FDF in Q1 2019 exports of food and drink increased by more than 10% to £5.8bn, almost twice the growth rate of exports in Q1 2018 and the biggest first quarter sales value on record, but both government and industry leaders told The Grocer they believed there was room for a major expansion. Meanwhile the FDF told MPs a Halloween no-deal Brexit, supported by some of the Conservative leadership candidates, would cause "chaos" in the supply chain because of the reliance on imports from Europe in winter.

Tesco CEO Dave Lewis also warned supermarkets did not have the capacity to safeguard against food shortages because of the lack of capacity in the build-up to Christmas.

Lewis, who revealed Tesco had "sold down" the stockpiles it had gathered in March, before April's deadline was extended, said the lack of warehouse space in the run-up to Christmas meant the prospect of the UK crashing out without a deal was far worse timing for retailers.