The chocolate brand has clambered back into growth. Not only is value on the up but volumes have climbed 6.1%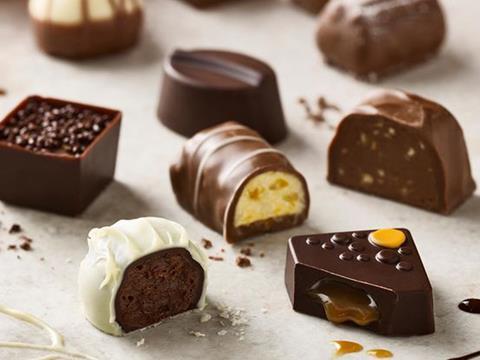 Last year's ranking: 93
Sales: £106.3m (+9.3%)
After a disastrous 2016 that saw Thorntons plummet 27 places in last year's rankings, the chocolate brand has ­clambered back into growth. Not only is value on the up but volumes have climbed 6.1%.

It's all down to some heavy lifting on the part of parent company Ferrero. Over the past year, it has been busy investing in marketing and NPD to rejuvenate Thorntons, as well as opening the brand's first concept store in November.

Christmas was a particularly successful period with sales up 14% on last year, boosted by its first TV ad in six years. The 'Pass the Love On' ad formed part of a £4.8m campaign for its Continental range over the festive period, which also included investment in social media, video on demand, digital and OOH. Plus, the Continental boxes were revised to "enhance the taste of the range, as well as introducing a fresh new look and improved packaging", according to customer development director Levi Boorer.

The love seems to have passed on to consumers - Boorer says the Continental range enjoyed significant growth last year, driving Thornton's total boxed chocolate sales up by 29.4%.