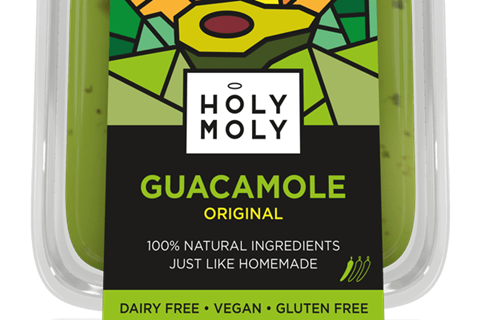 On-the-go avocado brand Holy Moly has scored a major distribution deal with Tesco.
Its Original Guacamole (rsp: £2) is to roll into 540 of the retailer's stores across the UK from 20 July – one of a limited number of branded dips to join the cateogry in Tesco.
Holy Moly said the move was "central to Tesco's strategy of supporting independent UK brands that are committed to innovation and meeting consumer demand during the current climate".
The guacamole was "a versatile culinary staple that can be enjoyed on its own, or used as an ingredient as part of a larger dish", said the brand.
It was "an exciting step on our mission to revolutionise the UK's healthy snacking market by providing consumers with easy access to all-natural products that are incredibly simple to integrate into daily life", said Holy Moly co-founder Tom Walker.