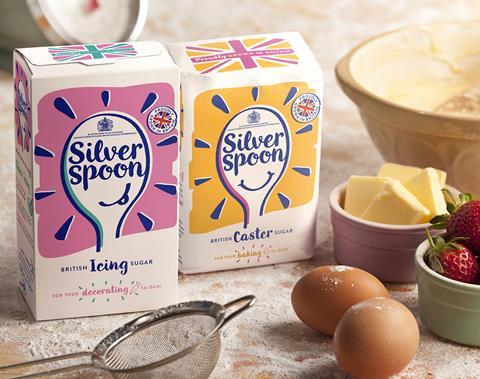 Sugar prices saw further hikes this week after reaching a 10-year high in January.
Morrisons and Lidl hiked the price of Silver Spoon and own-label sugar respectively last week, according to the KVI tracker, with a 1kg bag of sugar now costing 99p at both retailers, up 52% in a year.
All major retailers have raised the price of sugar in the past six months due to a series of global price pressures. The average supermarket price of sugar hit £1.06/kg in January, according to the official Retail Price Index (RPI) - a 10-year high.
These record sugar prices have been driven by several factors. In Europe, the sugar beet crop is the smallest in 20 years, largely due to poor weather and a ban on pesticides, said Darren Peters, VP sales & marketing at Tate & Lyle Sugars.
Peters also pointed to inflationary pressures like processing, packing and logistical costs.
"Although we don't set the price of sugar on the supermarket shelf, sugar manufacturers across the UK and Europe have faced the same pressures as the food and drink sector more widely," said Peters.
In the UK, prices could be set to rise further after the NFU negotatiated a 48% price hike on sugar beet with British Sugar, the UK's leading sugar supplier, for the coming season.
World sugar prices are also now at a record high, with sugar prices having doubled in the past two years, Peters added. Last month, global sugar prices lept 7% to $0.45/kg in February, according to the World Bank.
This is partly due to lower worldwide production. Brazil is the largest sugar producer globally and suffered from poor weather during its planting season, said Barry Callingham, chairman of The Sugar Association of London.
The rising cost of energy has also hit prices. As energy becomes more valuable, more sugar cane is being diverted into ethanol production rather than sugar for consumers. "Lots of sugar in Brazil has been moved into ethanol," Callingham added.
Harvir Dhillon, an economist at the British Retail Consortium, agreed lower production was key to sugar price rises. "Most recently, they've been impacted by production bottlenecks in key producer nations.
"As a result, the lower export availabilities of sugar have not been enough to satisfy the strong global demand.
"Despite these challenges, retailers are committed to support customers affected by the rising cost of living, such as expanding value ranges or introducing discounts for vulnerable groups."
A Waitrose spokeswoman said: "While sugar prices have been impacted by inflationary pressures across the industry, we're doing everything we can to keep our costs down."