Until a few decades ago, charity meant six-foot cheques donated by individual stores to local causes and shot for the local newspaper, but what does philanthropy look like in 2020? Here's how the supermarkets give back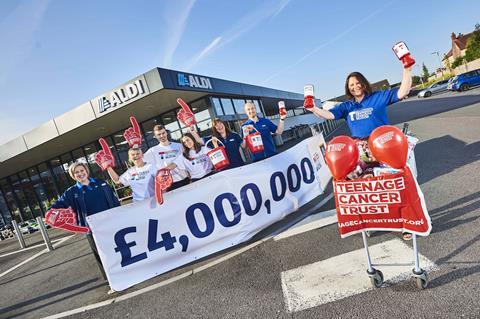 Aldi
Partnerships: Partnered with Teenage Cancer Trust. Also works with Farm Africa, The Prince's Countryside Fund and British Red Cross.
People: In 2018, boosted investment in training, with 10,000-plus staff attending courses. Has also launched courses on health and wellbeing. Is making efforts to close its gender pay gap too.
Planet: By 2022, aims for 100% of all own label packaging to be recyclable, reusable or compostable. Committed to reducing food waste by 20% by 2025, and halving it by 2030 from a 2017 baseline.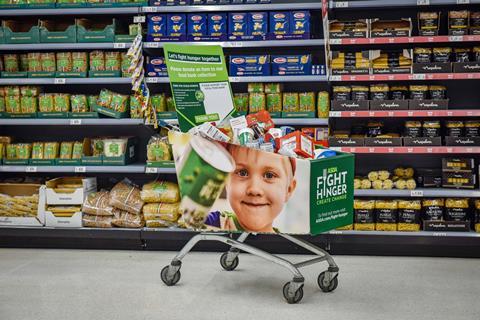 Asda
Partnerships: Active Communities Network, Run for All, FareShare, Royal Voluntary Service, The Duke of Edinburgh's Award and Silver Line. Also FareShare and the Trussell Trust.
People: In 2018, pledged to appoint more women to senior management. Has also worked with The Prince's Trust to tackle youth unemployment.
Planet: Has committed to using average 30% recycled content across own brand plastic packs by 2025; has cut its carbon footprint by 28.5% in the past decade and committed to a 20% food waste cut by 2025.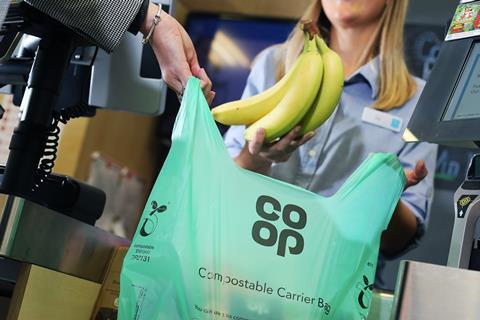 Co-op
Partnerships: Focuses on mental wellbeing via Mind, SAMH and Inspire. Says it aims to raise £6m through the partnerships.
People: Has staff networks for LGBTQ+, youth, ethnic minorities and women. Co-op 2022 plan saw it commit to protect 2,000 community spaces.
Planet: Has committed to making all own-brand product packaging recyclable by summer 2020, halved greenhouse gas emissions from 2006-2016 and has committed to a 20% reduction in food waste by 2025.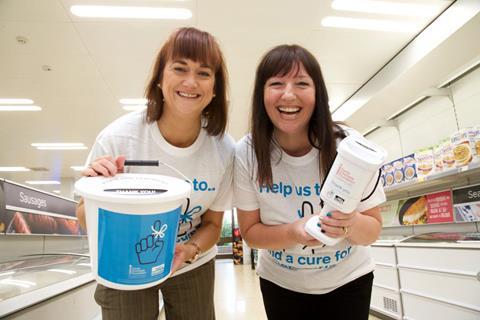 Iceland
Partnerships: Key partner for 2019/20 is Alzheimer's Research UK. It's also raised funds for UCL Dementia Research, Prostate Cancer UK, Children's Food Trust and the Royal British Legion, among others.
People: Has a dedicated Wellbeing Fund to support struggling staff and also works in partnership with the Retail Trust.
Planet: In 2018, became first retailer to pledge removal of palm oil from own label products. It's also pledged to be plastic-free by 2023, with 85% less used in its meal ranges already.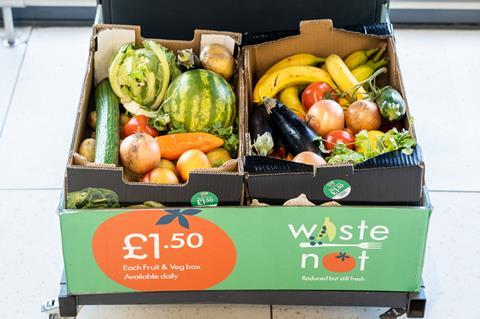 Lidl
Partnerships: Since 2018 key partnership is with NSPCC, aiming to raise £3m over three years.
People: Aims to improve gender balance ratio and increase female representation in senior management as well as long-term diversity & inclusion strategy.
Planet: In 2017 set target to reduce food waste per store by 25% by 2020 and 50% by 2030. Aims to achieve 20% reduction in own brand plastic packaging and shift to 100% recyclable and reusable materials by 2025. Sources 100% of palm oil and soy from deforestation zones.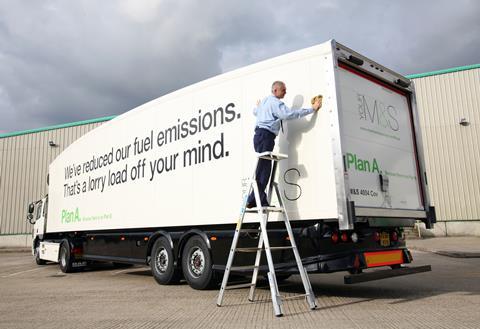 M&S
Partnerships: Macmillan Cancer Support, Breast Cancer Now, Royal British Legion, Oxfam, Shelter and Marie Keating Foundation.
People: Has pledged to launch benchmarked health & wellbeing framework. Health & wellbeing learning support to be included in all employability programmes by 2022.
Planet: In 2017 set target to cut food waste per store by 25% by 2020 and 50% by 2030. Aims to achieve 20% reduction in own brand plastic packaging and shift to 100% recyclable and reusable materials.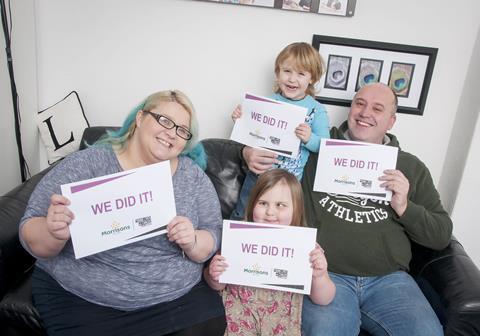 Morrisons
Partnerships: Partnered with CLIC Sargent since 2017. Funds will create a team of expert nurses to work in communities and dedicated Home Hubs.
People: In 2018 introduced 'quieter hour' for autistic shoppers, dimming lights, turning off music and avoiding PA in 400-plus stores.
Planet: Founding member of the UK Plastics Pact. In 2019 rolled out plastic-free fresh produce aisles, with option to buy loose or in recyclable paper bags. Aiming to halve food waste by 2030 and in November was first major mult to offer items past best before date.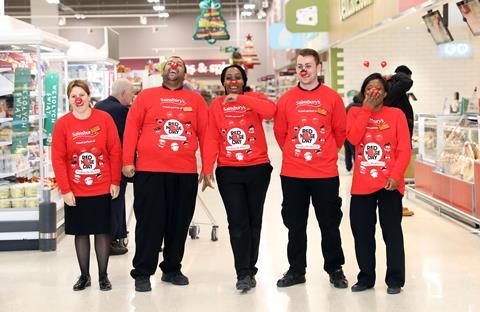 Sainsbury's
Partnerships: Plans to generate more than £400m for charitable causes by 2020. Has donated to Comic Relief, Royal British Legion and Poppy Scotland.
People: Has paired 2,000+ female staff with a mentor and recruited 26,000 staff through its You Can initiative.
Planet: Introduced sustainability standards for own brand range, training 100 suppliers, co-ops and farmers in past year. Has also raised £8.6m for the Woodland Trust since 2004, planting 3.3 million native trees and involving over a million volunteers.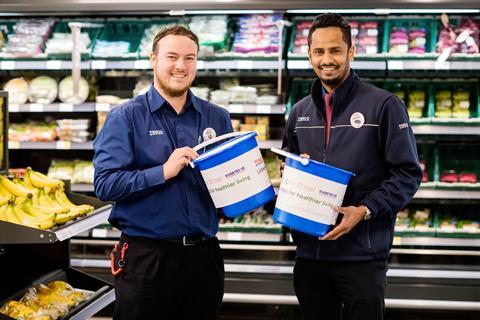 Tesco
Partnerships: British Heart Foundation, Cancer Research UK and Diabetes UK.
People: Has set targets for gender-balanced boards and signed the UN's LGBTI rights standards. In 2018 launched partnership with The Prince's Trust.
Planet: Has targeted zero net deforestation in sourcing of soy, palm oil, wood/paper and Brazilian beef for own products by end of 2020, as well as cut supply chain carbon. Has targeted that no food safe for human consumption will go to waste in retail operations.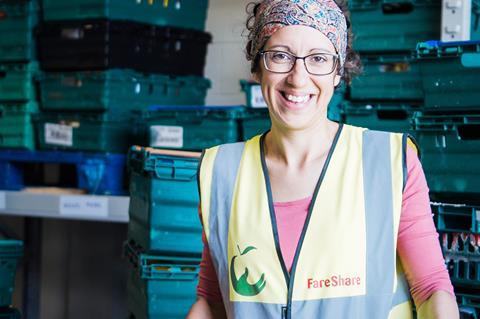 Waitrose
Partnerships: Has been running its green token scheme since 2008, in which time it has raised £35m across its stores for local charities. Takes a similar approach at national level.
People: Runs eight networks designed to raise awareness of demographics within its workforce, such as working parents, the LGBT+ community, gender and religion. Has also launched a mental health service for staff.
Planet: In 2019 launched CSR campaign Partners Against Waste to educate consumers on food and plastic waste.

In business today profit is inextricable from purpose. And nowhere is that truer than when it comes to food and drink. From single use plastic to surplus food to slavery-free supply chains, the UK's grocery industry sits at the heart of almost every major ethical and environmental issue that shoppers are passionate about. Doing nothing is no longer an option.
For Britain's dynamic mix of brands, retailers, wholesalers and suppliers that shift poses both major challenges – and major opportunities. All of which we'll explore at The Grocer's 2020 conference: How to have a purpose.
When: 11 March 2020
Where: The British Library, London
Featuring a prestigious line-up of senior industry figures, the day's packed agenda will include talks, panels, workshops and more. Find out more here.