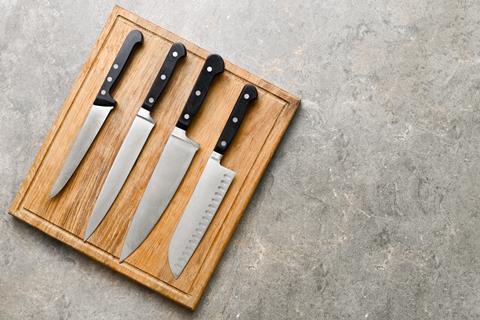 New to Poundland as its retail director, the responsibility that would be part of the role very quickly hit home for me in March 2018.
I dropped in to see our store team in Stratford, London. Days earlier they had dealt with the death of a local young man in a stabbing incident in Stratford mall.
Beniamin Pieknyi, who lost his life on 20 March, wasn't just another statistic – he was known to our store colleagues and the fracas that had led to the tragedy began very close to our shop.
I went to the store and did the most simple of things – listened. And our colleagues made it very clear they wanted me to act. They shared their concerns about knife crime, their personal stories about the impact of that on their families and communities, and how vulnerable they felt. They told me about the night Beniamin died.
They were very clear with me – the fact we sold kitchen knives in our stores presented a potential risk to them and the communities we served.
Their ongoing concern was despite Poundland's commitment to some of the toughest knife standards in retail that had been introduced after a tragic death in Abingdon, which occurred at the hands of someone who stole a Poundland knife.
After that point, Poundland kitchen knives were only sold in hard-to-open sealed plastic packaging and in aisles with CCTV. But colleagues were clear – that wasn't enough.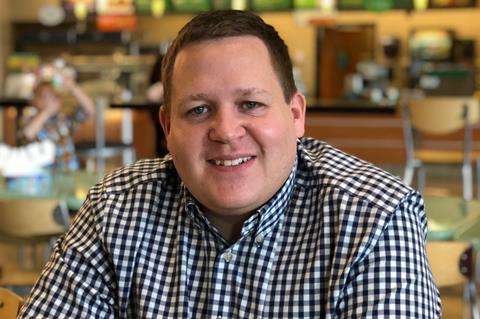 Every retailer knows its own people. They are on the front line, part of the communities they serve, and interacting every day with customers who have better insight than most politicians. What they were telling me was that kitchen knives had no place on our shelves.
So we paid attention and resolved to act quickly, removing all knives from sale despite the fact they contributed around £500,000 in sales each year.
Beginning in London, followed closely by other metropolitan areas with high knife crime, we completed the removal of all kitchen knives from sale by October of 2018. They won't return.
And we're pleased this week to see that one of the major multiples has followed that lead and also implemented a limited ban on single knife sales.
We think that's a good thing. Not least because we still see the consequences of knife crime in and around our stores and it is our colleagues who are on the front line.
Only last week a Bradford court heard of the terror facing our people in that city when a robber armed with a knife confronted them.
We firmly believe that taking action on this issue is our responsibility, both to colleagues and customers. When people say you can't possibly make a difference, we know that even one single knife in the wrong hands could ruin countless lives. Just ask our colleagues in Stratford.
We'd urge fellow retailers, as a matter of urgency, to ask their own colleagues about whether they too have a responsibility to act.