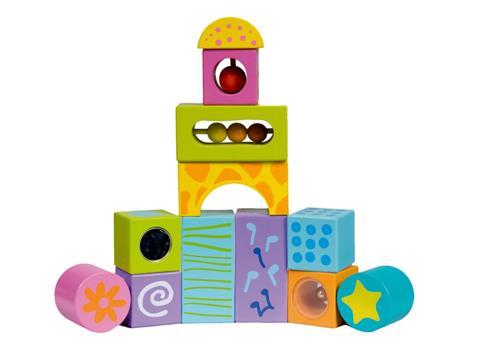 Mapa Spontex, UK distributor of cleaning brand Spontex, is expanding into the toy market.
The Worcester-based business is rolling out wooden toy range BoiKido, which was acquired by Mapa Spontex parent company Jarden last year.
In the UK, the BoiKido range will comprise 15 toys (rsp: £10.49 to £64.99) for children aged six months to 36 months. They are made from FSC-certified wood and feature environmentally friendly paints and recycled packaging.
Mapa Spontex described them as "the perfect antidote to the day-glow plastic products that clutter too many homes". BoiKido was launched in 2003 by a group of French designers who met at art school.
"The toys are not only beautifully made, they're designed to educate and entertain," said BoiKido marketing manager Chris Clarke. "We're bringing something new to the market and are confident that our customers will love our products as much as we do."
Mapa Spontex is seeking supermarket listings for the range, which will be supported with below-the-line advertising.