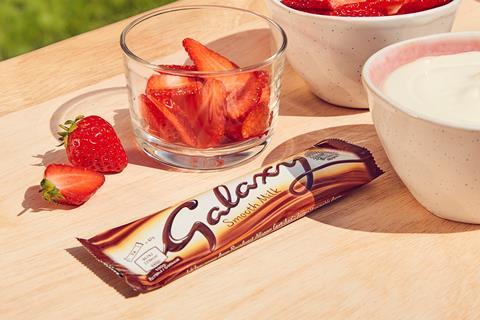 Mars' biggest chocolate brands suffered devastating declines during lockdown after the fmcg giant suffered a mechanical breakdown at its factory.
Value sales of both Galaxy and Maltesers plummeted over the 16 weeks to 8 August 2020 compared with the same period last year, latest data reveals, plunging 23.5% to £46.9m and 29.7% to £35.5m respectively, on volumes down a whopping 31.3% and 37% [Nielsen].
M&M's, meanwhile, only lost 8.3% of its value, dropping to £25.8m, but saw a fifth (20.2%) of its volumes wiped away.
It comes after Mars warned in early March of a "mechanical breakdown" at its factory in Slough affecting Galaxy, Maltesers and Revels.
A Mars spokesman told The Grocer the mechanical issue had "affected our ability to make and supply some popular products" but that it had now been fixed.
"Since then we've rebuilt our stocks and those products are back on shelves," he said.
"Of course, our partnerships with our customers are hugely important to us and we are investing to improve our customer service, as well as drive growth in our category".
But the absence of its brands from shelves sent shoppers into the arms of its competitors, particularly Mars' biggest rival Mondelez.
Sales of Mondelez's Cadbury Dairy Milk surged by a quarter (24.8%) to £197.3m over the 16-week period, on volumes up 27.1% - that's a £39.1m gain.
Nestlé's Aero reaped the benefits, too: the bubbly choc increased its sales by almost half (42.9%), growing from £19.0m to £27.1m, on volumes up a cool 51.2% [Nielsen].
It's not the first time supply issues have hampered Mars' business.
In December last year Mars apologised to wholesalers for availability issues affecting its Christmas confectionery.