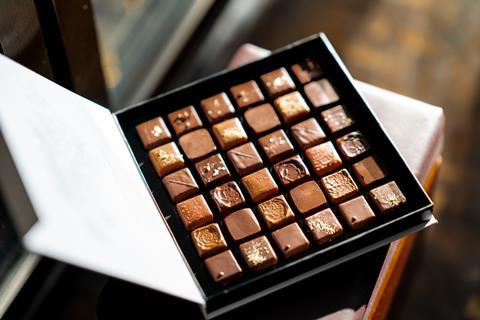 Uncertainty is the word that best sums up these past 12 months. A year of economic and political turmoil has seen consumer confidence plummet. After missing multiple Brexit deadlines, the year was rounded off with the upheaval of another general election. With emotions running high, it's no wonder Brits are staying in more and treating themselves.

The effect on sales is clear to see in this year's Top Products Survey. Chocolate is the fastest-growing category by absolute value gain, up £183.5m.

Indulgent categories always tend to do well when consumer confidence dips - the worse we feel as a nation the more chocolate we eat. But we're not just reaching for a single chocolate bar to fill this need. Instead, consumers are opting for large, sharing packs of chocolate and bagged snacks to enjoy over several days, and to share with family and friends. This reclusive mood is one that many brands have expertly catered for with reformulated pack sizes and new product launches, designed expressly to help us fill the void.

Chocolate isn't the only indulgent product to have benefited. With an estimated growth of £80.1m in 2019, Coca-Cola took the title of fastest-growing product in the UK this year, followed by Gordon's Pink Gin and Pepsi. Cadbury Dairy Milk is in fifth, with the remaining top 10 products featuring energy drinks, beer and tobacco products.

There are two sides to today's Britain, though. Because this year has also seen a continued rise in the wellness trend - with consumers prioritising their own health, and that of the planet, when choosing food and drink products. The meat-free category experienced the biggest percentage uplift in 2019, with an 18% increase in value sales. This was followed by the free-from category, up 9%.

On the flipside, fresh meat was one of the fastest-falling categories in 2019, down 4.3% in value. Red meat products such as beef, sausages and bacon were particularly badly hit.

While price and convenience also played a role in fresh meat's decline, it's undeniable that flexitarianism has now officially gone mainstream. The launch of Greggs' vegan sausage roll was a watershed moment that inspired many brands and retailers to follow suit with their own vegan sausage rolls.

The mults are investing ever more in their vegan and free-from ranges in order to appeal to this shift in demand.

Moving into 2020, we expect both of these trends to continue. The Brexit effect shows no sign of waning. Even if an EU exit is agreed, there will likely be two further years of negotiation as well as the economic impact of business decisions that have been delayed for up to three years.

Plus, Brexit could potentially increase the cost of meat, which would only accelerate the growth of plant-based. Alongside the wellness trend - and an increasing focus on sustainability - meat could find itself in a tough place. So expect Britain to be tucking into a plenty more meat-free fare in the year ahead (with a healthy side portion of chocolate).