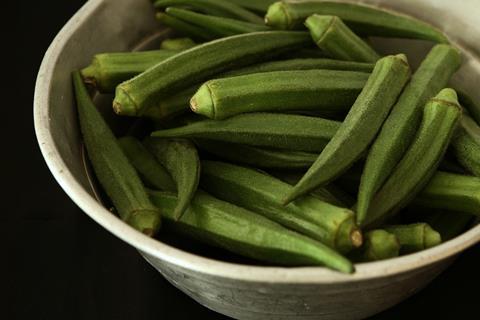 Celebrity chefs and the vegan revolution have led to soaring demand for exotic vegetables at Tesco, according to the retailer.
Tesco has noted a spike in demand for Asian, African and Caribbean produce at stores across the UK, in smaller towns as well as major cities.
Lesser-known vegetables such as dudhi, okra and chayote have been on consumers' radars thanks to "a new adventurism and passion that is sweeping through home cooking", said Tesco exotic vegetable buyer Katie Frost.
"Programmes such as Rick Stein's India and recipes by other celebrity chefs such as the Hairy Bikers and Jamie Oliver have inspired people who love cooking to try new ingredients," she added.
Among the most popular in the past year have been sivri chillies – the long peppers often found in takeaway kebabs – which have seen a rise in demand of nearly 500%.
There has been an 80% boost in demand for both fresh turmeric and chayote, a Latin American vegetable similar in taste to a courgette.
The likes of purple sweet potato (up 125%) and plantain (60%) have also grown in popularity due to the rise of vegan cooking, according to Tesco's director of plant-based innovation, Derek Sarno.
"Being easily able to find these world fruit & vegetables in local supermarkets has helped drive demand," he said.