Plant-based might be the buzzword of the moment, startups and products appearing faster than the specialist facilities to support them. But it's a complex market to navigate, leaving power in the hands of the experts
With consumers ditching meat at unprecedented levels the prevalence - and power - of the plant-based market here in the UK is rocketing. Its value is predicted to reach £1.1bn in value by 2023, according to Mintel - putting the UK ahead of close neighbours like Germany, while a new report from Barclays suggests the global market will grow more than tenfold to $140bn within a decade.

Various surveys put the number of consumers actively trying to reduce meat intake here somewhere between 42% and 52%. It's an opportunity ever more brands are spotting the potential of, with a dizzying array of plant-based launches landing on shelves over the past 12 months alone.

Such is the demand, there's now a shortage of development chefs in this specialist field.

There isn't one route to success either. For proof, look no further than the major multiples, all whom have taken different approaches to their plant-based propositions.
Plant-based in numbers
5% of UK consumers attempted Veganuary this year. Women were nine times as likely to sign up as men
4.4bn meat-free dinners were consumed in 2018, an increase of 150 million on the year before [Kantar]
16% of NPD in 2018 was classified as vegan. That's up from 8% in 2015 [Mintel]
£740m was Mintel's estimated value of the vegan market in 2018. It expects it to soar to £1.1bn by 2023
Whereas Tesco launched its dedicated vegan range, Wicked Kitchen, to much fanfare in late 2018, Sainsbury's has opted to incorporate a range of vegetarian and vegan options under its Love Your Veg range. Asda, meanwhile, has made the fewest changes to its own-label veggie proposition.

"There are already tiers in the Extra Special, Smart Price and Free From ranges, so Asda doesn't see the point in alienating vegan consumers by consigning plant-based foods to an entirely new brand," says an insider at the supermarket.

The sort of rapid scale-up in production that accompanies rollouts like these hasn't come without its fair share of teething problems.

For instance, Tesco's Wicked Kitchen ran into trouble in June 2018 after traces of meat were reportedly found in its Butternut Mac (though that didn't prevent the range from being a runaway success, selling more than four million meals in its first 33 weeks.)

Meanwhile, when Marks & Spencer launched its Plant Kitchen range in January, it quickly came in for criticism for warnings that the products weren't suitable for those with dairy or egg allergies.
"Being in this space means you have to make time to set the direction of travel in a growing market"
M&S itself had conducted research prior to launch that found consumers with allergies often assumed vegan products would be safe for them to consume, as they're inherently animal-free. But the rush to get the range on shelves meant that though they didn't contain meat or dairy, M&S didn't have time to find production facilities it could guarantee would have no contamination.

It sums up the blessing and the curse of the exploding plant-based market. There simply aren't enough free-from facilities in the UK to produce these lines in bulk. A fact that has seen many suppliers look to the continent for facilities to manufacture their plant-based products.

One brand that has secured UK production though is the Meatless Farm Co. Its range of burgers and mince alternatives launched last year. The key is to operate plant-based businesses like startups, says CEO Rob Woodall.

"Being in this space means you have to make time to set the direction of travel in a growing market, and make sure we're constantly reaching out to consumers so they know we're providing products they already know how to use, just in a more sustainable way," he says.
Mults play catch-up with grassroots brands
Some of these startups are being snapped up by multinationals playing catch-up amid an onslaught of grassroots brands. Unilever's acquisition of meat alternative brand The Vegetarian Butcher saw the corporation make a major move back into the chilled aisle, which it had departed months earlier with the sale of its spreads portfolio (now itself recategorised as plant-based).

Nestlé went the organic growth route with the launch of its Garden Gourmet brand, hoping to tap into the UK's burgeoning vegetarian market using frozen aisles. It didn't work out - Nestlé pulled its Garden Gourmet range in April this year.

It says masses about the level of competition that an fmcg giant like Nestlé could miss such an open goal. Perhaps its range of mince and burger products wasn't sophisticated enough to command the attention of consumers who are seeing a barrage of next-generation meat alternatives hit shelves on a near-weekly basis.
Bleeding burgers have dominated the conversation for some time now. But in 2019, NPD experts turned their attentions to replicating more challenging textures, like Quorn's fishless range of fillets and fingers, and the plant-based bacon launches from This and Vivera.

Consumers have been won over by many of these ranges, some of which claim to fool even the most committed carnivore. Crucially many consumers are convinced these plant-based imitations are far healthier than the real deal too.

"These products are definitely benefitting from the health halo surrounding plant-based," says Sophie Lewis, chief strategy officer at VMLY&R. "How long this will last I suspect depends on how long plant-based takes to become truly mainstream and, within the meal patterns of the population, meat starts to recede. The truth is that people's motivations for eating 'plant-based' still have multiple dimensions. Health, sustainability, a general sense of being better."

A generalisation that meat-free means healthier is potentially dangerous. Take Winterbotham Darby's Squeaky Bean range. The nutritional label on its Fishless Fingers isn't exactly squeaky clean, with 11g of fat per 100g, compared with 8.2g in Young's Omega 3 Fish Fingers. The soy-based fingers also contain 45 more calories and 4.8g more carbohydrates per 100g than their pollock alternatives.

There are signs that consumers might be cottoning on to this though. In the UK, 39.6% of men and 38.3% of women who signed up to attempt Veganuary this year cited their health as the primary motivation for ditching animals from their diets. Granted, it's only slightly less than the global figure (45.2% of men and 42.3% of women) but enough to suggest that the health halo around plant-based might already be beginning to slip here in the UK.

Then there's price. After all, you could have eight (216g) Squeaky Bean Fishless Fingers for £2.50 or 22 (550g) Young's Omega 3 fingers for the same price. Research conducted by The Grocer showed switching meat and dairy for alternatives could add more than £8 to a shop of weekly meal staples like milk, yoghurt, lasagne, pie and cheese.

All of which presents a new range of challenges for the movers and shakers driving the plant-based movement to new heights. To win, brands and retailers must ensure plant-based innovation is scalable, sustainable, affordable and honest about health. In other words, the plant-based opportunity is huge, but so are its potential obstacles.

So here's our pick of the 10 figures navigating that landscape best in 2019.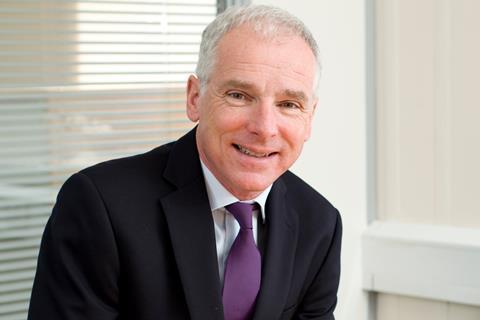 1. Kevin Brennan

CEO, Quorn Foods
In a sea of plant-based challenger brands, Quorn feels mainstream, almost establishment. But CEO Brennan has an ambitious agenda. In the past three years Quorn's sales are up 35%, despite a disruptive factory fire in June 2018. And he's hungry for more: on the export side Quorn is predicting sales in the US will grow 45% in 2019 alone, and Brennan has set his sights on achieving $1bn (£760m) of annual sales by 2027.

To achieve that ambitious target, Quorn has an impressive NPD programme for 2019 and beyond, by far the most extensive in the market. The most noteworthy wasn't even launched under the Quorn brand, but as impacts go, few even in the plant-based market can compare with the success of the Greggs vegan sausage roll. Since its launch in January, the Greggs share price has risen 68%, as sales have exceeded all expectations.

Another notable piece of NPD was its Ultimate Burger, which appears to bleed beetroot juice, as well as a vegan Fishless range of fillets, not to mention its first ever ambient line. It also unveiled a licensing agreement with Dr Oetker to put its chicken and bacon alternatives atop the brand's Ristorante frozen pizza range.

"We were gaining more shelf space in chilled and frozen so it seemed the right time to think about where else meat was available in stores," he says. "The partnership with Dr Oetker pizzas was just one part of that, and no one else in the world produces shelf-stable meat alternatives, so it just gives consumers yet another opportunity to make a healthier swap."
Quorn's mince is the most commonly purchased meat-free item for new customers in the vegetarian fixture
It's not just about NPD though. Quorn already has the most extensive range of meat alternatives in the world - beef, fish, chicken and pork alternatives among its repertoire - meaning that it's powerful enough to command retailers maintain separate, and clearly demarcated zones. That's a u-turn on its position 10 years ago, but a shift in thinking that makes sense as a presence in the meat chillers would simply leave it scattered across the store, points out Brennan.

Quorn's mince is the most commonly purchased meat-free item for new customers in the vegetarian fixture. As of this year, it now produces alternatives to the UK's top five family meal occasions too: including mince, sausages, chicken, and the Fishless range.

Even more impressive, over 80% of its sales come from consumers who are neither vegetarian, nor vegan, simply reducing meat intake, so it's mainstream in the best sense of the word.

Buoyed by its success and a £550m secondary buyout by Monde Nissin, Brennan also has the resources to go against the crowd. With a renewed focus on promoting its products as 'healthy' rather than veggie or vegan, Quorn advertises on screen 50 out of 52 weeks of the year, investing £12m in 2019 alone.

And crucially, production is being ramped up. At the tail-end of 2018 it opened its 100,00 sq ft production facility in Billingham, in the north east, which has the capacity to double its production to 1.3 million packs of food per week. That was on top of a £7m R&D centre to keep its nose ahead of the competition, having reformulated a host of products to offer vegan variants on shelf alongside the easier-to-make veggie originals containing egg.

"Nobody can yet produce the array of products available at such high quality and we want to keep that advantage," says Brennan. Could an IPO follow soon?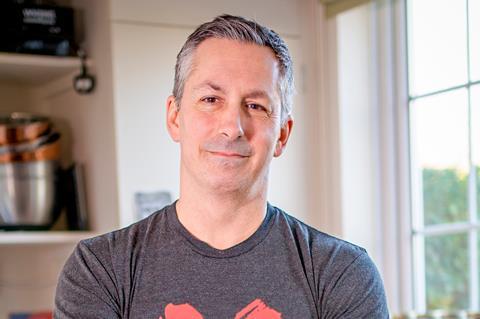 2. Derek Sarno

Director of plant-based innovation, Tesco
Best known in the UK as Tesco's director of plant-based innovation, Derek Sarno is the mastermind behind the retailer's wildly successful Wicked Kitchen range. The plant-based lineup initially comprised salads, ready meals, pizzas, sandwiches and wraps. Now it has branched into bakery and desserts, side dishes, sharing platters and dips. Its much-hyped unveiling also became a catalyst for similar cross-category brand launches, like Marks & Spencer's Plant Kitchen and Morrisons' V-Taste.

But Sarno's role with Tesco extends well beyond creating the Wicked lineup. He is responsible for the entire plant-based outlook at the UK's biggest retailer. Leveraging his existing relationship with meat alternative brand Beyond Meat even secured Tesco exclusivity on the most anticipated launch of 2018: the Beyond Burger.
Now, the Beyond Burger sits alongside other meat alternatives in Tesco's meat aisle after Sarno's insistence that the only way to get meat-eaters interested in eating veggie is by putting alternatives in their eyeline.

Sarno makes regular appearances in the media too, becoming well-known as a self-confessed plant-pusher and mushroom lover. He is also in the process of bringing his own meat alternative brand to the UK.

If it sounds too much for one man, it is. "He works very closely with his brother Chad on most of his projects, who's less of a frontman," says Maria Chiorando, editor of Plant-Based News. Together, the brothers run a Wicked Healthy recipe blog and vlog, have co-authored cookbooks, and launched algae-based tuna alternative brand Good Catch. Already on sale in the US, it's due to land in the UK by the end of this year.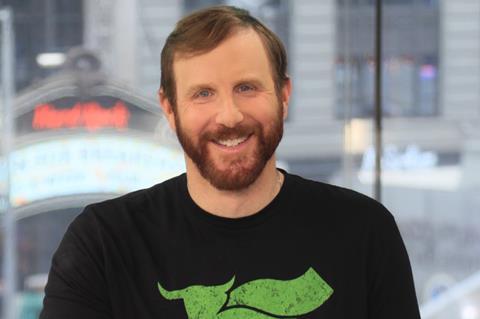 3. Ethan Brown

Founder and CEO, Beyond Meat
Beyond Meat's $3.8bn stock market flotation in March surprised even the most confident proponents of the alternative proteins markets. Initially valued at $1.2bn, then $1.5bn, the Missouri brand's opening day made meat alternatives a topic of conversation for financial commentators around the world.
"We understand the composition of meat, we understand the architecture and year after year we collapse the gaps between our product and animal protein," Ethan Brown told reporters.

He's right to be confident. Beyond's flagship burger launched in the US in 2016. Now it's on the verge of launching in 50 countries. Before its wildly successful IPO, it attracted investment from the likes of Bill Gates, Leonardo DiCaprio and even US meat giant Tyson Foods, which took a 5% stake in the business.

Alongside meat-imitating rivals Impossible and Moving Mountains, the Beyond Burger has thoroughly transformed the expectations of veggie burgers everywhere.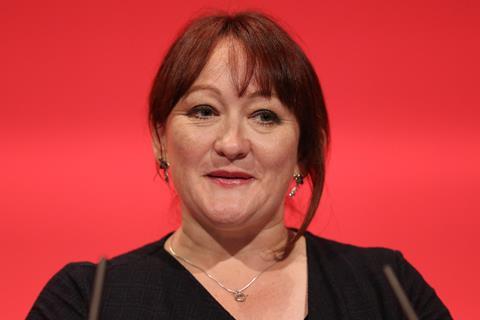 4. Kerry McCarthy

MP for Bristol East
Much has been made of a representative parliament, less so of its dietary diversity. There are just four out and proud vegan MPs, or 0.5% of the Commons.
According to The Vegan Society figures, that's close to being representative (it estimates 1% of the population is vegan), but if you used the much-quoted 7% figure from a 2018 survey by Compare The Market, there should be 45. In short, the few vegans there are in politics have their work cut out to give plant-based a platform.

Doing a stellar job, though, is Kerry McCarthy. The Labour MP sits on the Environment, Food and Rural Affairs Committee and can always be counted on to ask the tough questions about livestock farming and its impact on the environment. She draws on her experience as a former shadow secretary of state for environment, food and farming - an appointment that proved controversial, given her criticism of the livestock industry.

"She's done masses to get the plant-based agenda heard in the halls of power," says former head of campaigns at Veganuary, Rich Hardy. In fact, she became the first MP to set out the case for going vegan in the Commons on World Vegan Day in November 2011 and personally supported Veganuary's calls for Theresa May to quit animal products for January this year.

McCarthy is also an active member of the All Party Parliamentary Group on Vegetarianism and Veganism, which discusses issues such as whether it's time to introduce a legal definition of veganism, what Brexit means for vegetarians and vegans, and the duty of public authorities to supply vegan food. The next item on her agenda is to increase the frequency with which the group meets.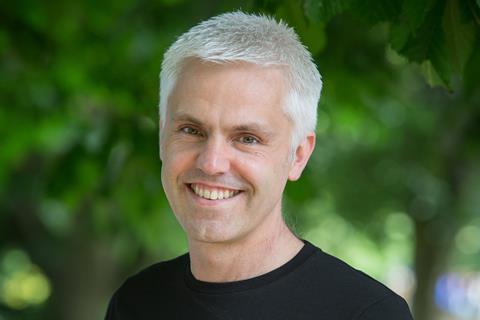 5. Matthew Glover

Co-founder, Veganuary, Veg Capital and Million Dollar Vegan
This list is proof that it's commonplace to have fingers in many pies in a burgeoning space like plant-based. Few epitomise that more than Veganuary's Matthew Glover.

Glover co-founded Veganuary with wife Jane Land in 2014, funding the movement from his own pocket in year one. In the five years since, the movement has achieved traction at an unprecedented rate.

According to Kantar, 5% of the UK population attempted to ditch animal products for January this year - most without signing up to the pledge on the Veganuary website. Where the project has had most impact, however, is in the business world. More than 200 brands launched new vegan products in January this year, according to the charity.
It's pretty commonplace for people to have fingers in many pies in a burgeoning space like plant-based
Such has been the success that Glover and Land stepped back from Veganuary in mid-2018 to pursue other projects. One of which is investment fund Veg Capital, backed by a US donor with the remit to fund ethical food and lifestyle businesses. As yet, the nascent fund has invested in three plant-based businesses including bakery brand Mummy Meagz, and is set to link up with Pitch + Plant - a Dragons' Den-style event for plant-based entrepreneurs, run by vegan events and investment advisory firm Vevolution.

Yet another string to Glover's bow is the founding of Million Dollar Vegan, an initiative that this year offered $1m to Pope Francis' charity of choice if he ditched all animal products for Lent. The Pope failed to take up the offer but organisers are already eyeing up a new target for 2020.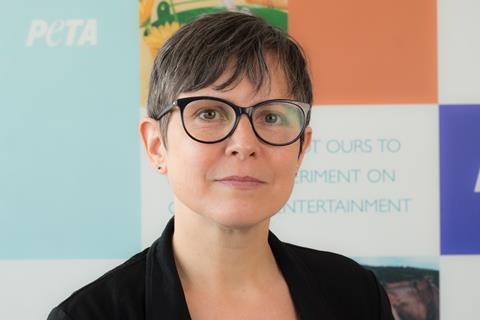 6. Dawn Carr

Director of vegan corporate projects, Peta
Veteran activist Dawn Carr has quit street activism to become one of the most prolific behind-the-scenes forces in plant-based launches. Her specific remit is to work with the fmcg and hospitality giants to make vegan food options more easily available to consumers when they're out and about.

Take the Greggs vegan sausage roll. Carr had been pounding on the doors of Greggs' HQ since she took up the role in 2014, demanding it brought out a vegan option. When the much-awaited pastry finally launched in January this year, it swiftly became the chain's fastest-selling new product in six years. So much so, the company attributed a 15.1% boost in total sales during the first 19 weeks of this year to the launch of the Quorn-filled roll.

Carr has also conducted menu reviews for chains including Frankie & Benny's and Papa John's, putting them in touch with suppliers to enable the restaurants to create vegan versions of their menu staples.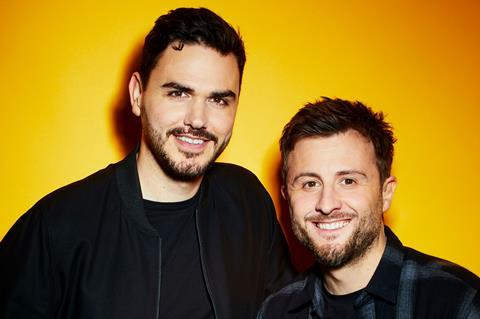 7. Bosh
Social media influencers
Founder and CEO Henry Firth (l) and creative director and co-founder Ian Theasby (r) are self-confessed former carnivores. The pair, who were roommates when they both went vegan five years ago, went on to set up the Bosh suite of social media channels.
Neither are trained chefs, yet they have in the region of 2.5 million followers on social media, and more than a billion views on their 500 recipe videos, tapping into astronomical demand for plant-based meal inspiration among their 80% female audience. Their background as carnivores has set them in good stead, with a massive following among those looking to replicate the taste and texture of meat - up to and including 'faux gras' - in a more sustainable way.

The success has spawned two recipe books in under a year, where, like Derek Sarno, they steer clear of the term 'vegan' in a bid to bring plant-based meals into the mainstream. Now the Sheffield schoolfriends have grand plans to launch a retail range in the not-too-distant future.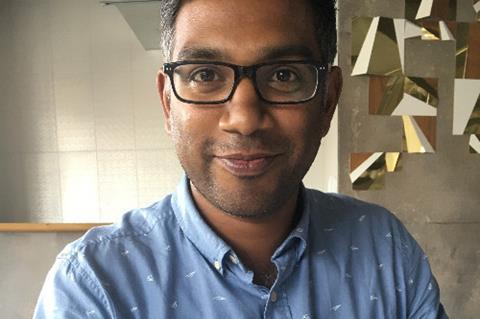 8. Ishen Paran

UK general manager, Oatly
Challenger brand Oatly has conducted a masterclass, disrupting the dairy industry with its guerilla marketing, and creating a niche market within the plant-based milk category. As a result, sales grew 71% last year in take-home alone. And spearheading its UK operation is Ishen Paran. He was behind the installation of murals around the entrance of this year's dairy-heavy London Coffee Festival, urging consumers to 'ditch milk'. The reason? Its oat-based drink uses 73% less CO2 than cow's milk.
Oatly has conducted a masterclass as a challenger brand to category leader Alpro
It's not the first time Oatly has challenged consumers (and enraged the dairy industry). Last autumn, it unveiled a provocative London Underground billboard campaign with the slogan 'It's like milk but made for humans'. And it really is emulating milk in a way the competition is not. The brand unveiled whole, semi and skinny variants of its oat drinks with equivalent fat contents to whole, semi and skimmed dairy milks.
"We've seen a global shift in the way consumers make purchasing decisions, as they think more consciously about the buying choices they make," says Paran.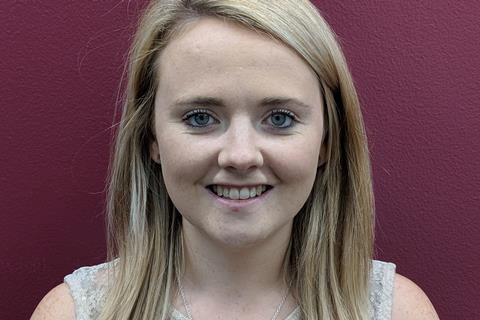 9. Frankie Campbell

Meat-free buyer, Sainsbury's
Rather than plough resources into developing an extensive own label line like some of its rivals, Sainsbury's strategy has seen it become the go-to retailer for vegan brands new to the UK. Meatless Farm Co, Gardein, Naturli, Sophie's Kitchen, Lazy Vegan and others count it as their first major UK stockist.

Meat-free buyer Campbell has been instrumental in bringing these new brands to the fore. She personally shepherded tempeh on to shelves in the mults, with the launch of the Plant Power brand in March.

The retailer was voted best supermarket for vegans in a poll of 30,000 Facebook users, and now stocks a vegan range totalling in excess of 100 products. Sales of vegan products were up 20% in January 2019, with 40% coming from consumers new to the category. Since then, it has recorded a further 65% rise in sales of plant-based products year on year.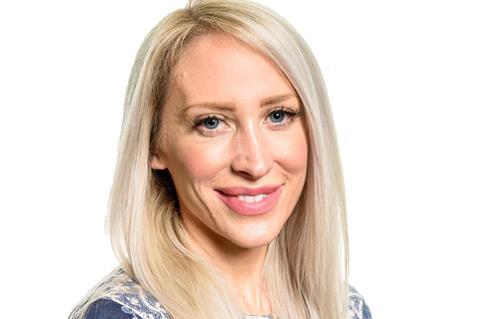 10. Lisa Gawthorne

MD of Bravura Foods
From NPD advice, to brand management, distribution, warehousing and marketing, Bravura Foods provides a full service for plant-based and health-driven brands.
Going for ambient markets, while many brands have been focused on chilled, Bravura's brands have cleaned up in confectionery. Likewise, it has taken on bakery products that make simple swaps to remove animal products from family favourites.

Bravura's approach resulted in 48% growth in sales last year, and Sainsbury's in particular has given its developing suite of brands, and other brands it's taking on, loads of new listings in its latest reset. She's also lent her experience to giants like Unilever. Opportunities to remove animal products, she stresses, are everywhere.

Rachel Graham is Digital and Social Editor at The Grocer