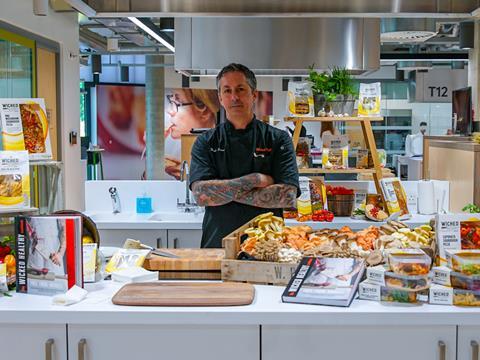 Tesco is to more than double the products in its vegan Wicked Kitchen range, adding 26 new lines between now and December.
These include baked goods and desserts for the first time, including a pineapple dream cake and red velvet brownie that both went on sale yesterday.
More cakes as well as pies, a 'hipster salad', pesto lasagne, chilled desserts and 'sausage' rolls will roll out to Tesco chillers in the coming weeks.
This would take the total Wicked Kitchen lineup to 44 products by Christmas, Tesco said, as it responded to soaring demand and a 25% rise in chilled vegan food sales since the start of 2018.
It follows the recent expansion of European plant-based food brands Oumph and Vivera into Tesco in recent months. The launch of US smash hit The Beyond Burger also remains in the offing, though its release date was postponed in August as short supplies left owner Beyond Meat doubting its ability to meet demand.
The expansion of the Wicked Kitchen lineup was a "dream come true" said founder and Tesco's head of plant-based innovation Derek Sarno. Shopper response to the range had been "phenomenal" since it launched in January, he added.
"At the start of the year, I said that veganism was going mainstream, and – as plant-based options are taking over the supermarket shelves – that belief is fast becoming a reality," he said.
Tesco product development director Kate Ewart added: "We know from our own data that flexitarianism is on the rise and many more customers are dabbling in cutting out meat for a day or so during their weekly diet.
"With the new range we're now hoping to attract an even wider audience, including customers looking for on-the-go delicious snacks such as a plant-based sausage roll, pie or pasty, as well as dessert lovers."