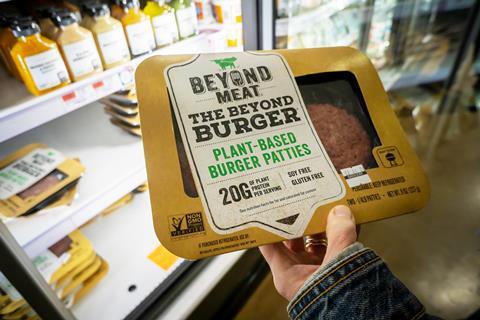 Plant-based food is now so popular that vegan product launches make up almost a fifth of all retail food NPD.

UK vegan launches have doubled during the past two years, rising from 9% of all NPD in the year to April 2017, to 18% of all food launches in April 2019, according to new research by Mintel.

Much of this growth was driven by own label NPD, said Mintel food and drink analyst Edward Bergen. A glut of range launches by the likes of Tesco, Sainsbury's and M&S during the past 12 months had helped increase the own label share of plant-based NPD from 26% in 2015 to 37% in 2019, he added.

This had helped the UK overtake both the US and Germany in the plant-based NPD stakes during the past two years, with the UK now "leading the global rise in veganism in retail".

It comes as data from Mintel's new purchase intelligence tool - which polls consumers on their opinions on food and drink NPD - revealed the UK's love of veganism was now "firmly established". Some 27% of Brits planned to buy vegan food, said Mintel associate director for food and drink Jonny Forsyth.
Own label launches were doing a better job of appealing to shoppers, with 32% saying they would buy a new product, compared to 24% for brands.

But while 55% of shoppers thought vegan food was healthy (compared to 33% for non-vegan food), much more needed to be done to improve the category's "enjoyment factor" Forsyth warned. Just 41% felt vegan food was tasty, compared to 53% who said the same about non-vegan food.

"A lot of people are being attracted to the category - it has real power over consumers," Forsyth said. "But if taste expectations are not being met, the danger is shoppers will not return to the product."

Vegan food was "not a fad", he added. "There is genuine mainstream interest in this trend, and that's only going to grow. But it's clear most of these vegan products are not hitting those permissible indulgent notes, and until they do, the category won't live up to its potential. Taste is still king."

Forsyth said the vegan trend would further develop over the next two years, with an increasing desire to tap the 'dirty vegan' trend. However, the category's 'natural' credentials would also be subject to much more scrutiny.
"While vegan food has a clear health halo, it's not perceived as natural as it should be. In fact, just 45% of Brits view vegan food as natural (compared to 55% who think it's healthy)," he said. "So there's a clear opportunity for food manufacturers to highlight and communicate the natural ingredients in their products."

However, despite the progress made in vegan NPD in the major supermarkets, much more could be done around diversifying sandwich ranges to include more plant-based options, suggested new research by the Eating Better Alliance for British Sandwich Week, this week.

A snapshot survey of 620 sandwiches on sale in major retailers found that just 9% had plants as their main ingredient, the Alliance said, with 33% of meat sandwiches containing meat of unknown origin.

"The good news is that some retailers are responding to consumer demand for more plant-based options," said Simon Billing, executive director of the Eating Better Alliance. "But given the urgency of our climate and biodiversity crisis they need to double down on their efforts to support options that are better for the environment."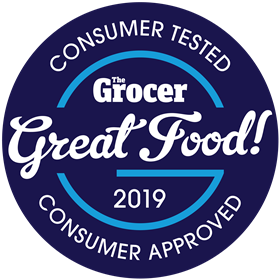 Interested in own-label? The Grocer Own Label Accreditation Scheme allows UK retailers to gain independent consumer approval of their products and a robust, objective analysis of their quality and purchase intent.