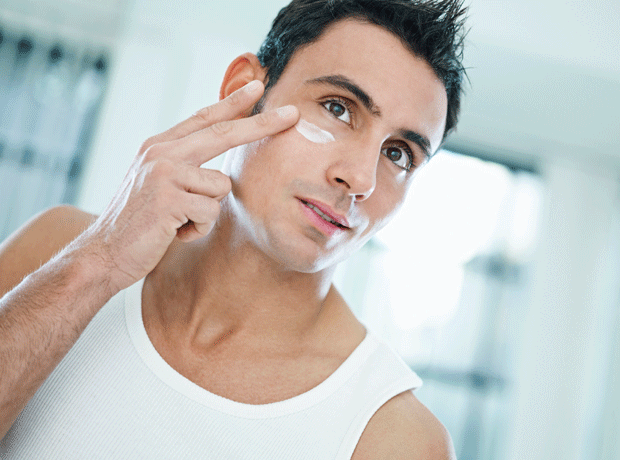 The male grooming category is showing signs of recovery, and is now worth £848.5m in take-home sales [Kantar Worldpanel 52 w/e 10 June 2017].
Skincare's on the up too: it added 1.9% to its value over the past year. But razors and shaving soap are in the doldrums as beards are here to stay.
How guys look after their looks
50%
use moisturiser
32%
use facial wipes
51%
believe a healthy diet is enough for good skin
39%
feel skincare products contain unnecessary chemicals
38%
pay greater attention to their facial hair than to their face's skin
53%
agree it is fashionable to have a beard
23%
use beard products
67%
believe they look good for their age
61%
feel confident about the way they look
38%
check themselves in the mirror throughout the day
That's what the industry says. But what how do Britain's men feel?
A new Mintel report about skincare reveals how the UK's fellas feel about the way they look and what they do about it.
The key figures are on the right.
The majority of men adopt a relaxed attitude towards their appearance, according to Mintel.
And it's the older chaps who are "brimming with self confidence" adds the market intelligence agency's Roshida Khanom, associate director of beauty & personal care.
"Following role models such as Pierce Brosnan, Hugh Grant and Colin Firth, Britain's older men are adopting a relaxed attitude towards ageing."
Pictures advertising women's facial skincare products are often enhanced or manipulated, but such images will not always appeal to men, she says.
"Allowing skin to look aged but healthy may instead have greater resonance."
Such high confidence could have a detrimental effect on facial skincare product sales, as many British men do not think they need them, adds Khanom.