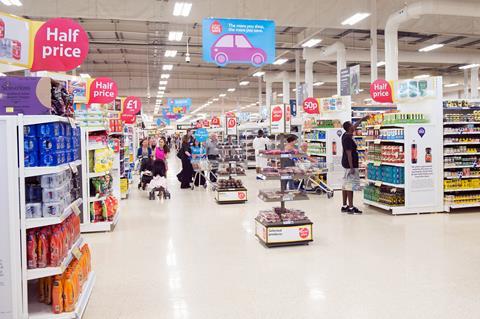 Shoppers are opting for low-risk promotional activity such as supermarket vouchers and cashback guarantees as the cost of living crisis bites.
Shoppers are adjusting their perceptions of what offers good value, becoming "more risk-averse" and increasingly prioritising objective product benefits, research by shopper insight data company Savvy showed.
Customers now find more appealing the type of promotional activity that offers them higher chances to win lower-value prizes – rather than lower chances of a high-value prize – than they did a year ago.
More people now find the chance to win supermarket vouchers appealing (86%) than they did last year (84%) as grocery prices keep rising. In contrast, 82% found the chance to win £100 worth of vouchers for a retailer like Argos or Amazon was appealing (down from 86% in 2021).
Savvy said this showed "a clear shift towards no or lower-risk mechanics", with shoppers now finding guaranteed contributions towards their grocery bills more appealing than the chance to win a higher-value prize with Argos or Amazon.
Additionally, the majority of respondents found the most appealing promotion to be 'chance to win free energy for a year' (89%) as the rise in energy prices has placed an increasingly higher burden on households this year.
Mounting energy and fuel prices have also led to brands making their promotional activity more relevant in the current socio-economic context rather than "entering a race to the bottom through crude price promotions", Savvy said.
Read more:
Ariel has been encouraging shoppers to buy its products by highlighting that they can be used in lower-temperature washes, hence reducing energy usage by "up to 75%", new in-store signage shows.
Meanwhile, a recent promotional display in Sainsbury's from rival Vanish has prominently featured the tagline 'doubles the life of your clothes' to attract shoppers who want to keep their clothing in good condition for longer rather than having to buy new items.
"Consideration of events and usage occasions is critical here, as is really understanding what aspects of a brand story or product benefits really strike a chord with shoppers," the shopper insight gathering company said.
"One of the many effects of the cost of living crisis is that shoppers are paying far closer attention to the items they place in their shopping baskets.
One other promotion method that has made a comeback during the current economic climate is money back guarantee (MBG) – in which shoppers can claim back the value of the product if they don't like it – which has emerged as one of the "most effective" mechanisms as grocery prices rise, according to the research.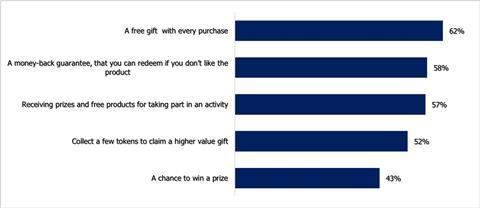 Shoppers placed MBG as second only to 'free gift with purchase' as being likely to encourage them to buy one brand over another. This method was particularly effective in performance-focused categories, like health & beauty and household.
"Money back guarantees reinforce product benefits, quality or performance through the confidence presented by the brand, and they can be very simple and cost-effective to execute."
In addition to adopting different shopping habits, Savvy's research also showed shoppers were responding to the cost of living crisis by trying to use less electricity (83%), cutting down food waste (82%), switching to cheaper food and drink alternatives (77%), ordering fewer takeaways (76%) and searching for supermarket vouchers and coupons (76%).
"There are choppy waters ahead and few brands will be immune for the consequences of the cost of living crisis.
"During the current window of flux and behavioural change, brands need to be clear in their positioning and promotional strategies, ensuring they remain relevant, revisiting their shopper insight, and being clear about what really drives choice in their categories at the moment of truth."
Promotional activity is a hot topic across fmcg. Check out our white paper on the issue in partnership with Salesforce here