This article is part of our Franchise & Fascia Groups Report 2015.
Own label isn't only for the supermarkets. Earlier this month, three symbol groups walked away with gongs at The Grocer's 2015 Own-Label Food & Drink Awards.
Spar's Mixed Olives with Chilli and Costcutter's Independent Specialist Thai Sweet Chilli Crisps both bagged golds and Budgens' Rich Coffee & Marsala Wine Cake was awarded a gong silver.These accolades illustrate just how far own-label has come in a few short years for symbol groups. The past year, especially, has seen a host of activity in the sector.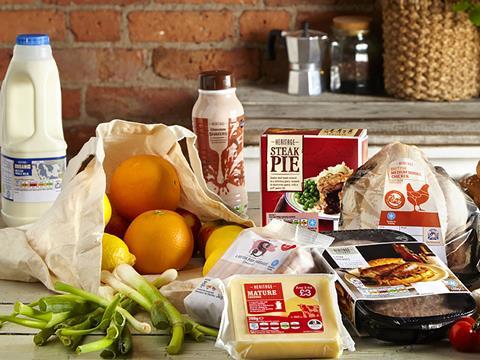 Nisa started overhauling its 1,000-strong three-tier Heritage range last spring – activity that included a packaging redesign, NPD and reformulation. Work is expected to be completed by September, but last month the symbol group claimed some lines were enjoying sales uplifts of as much as 40%. It said it had delivered £28m in sales to members so far, with top-performing lines including ready meals (up 34%), cooked meats (up 31%) and poultry (up 20%).
"The importance of a strong own-label range is vital," says Paul Cheema, who owns three Nisa stores in Coventry. "We stock nearly all the ambient, chilled and frozen own-label products because it not only looks fantastic on the shelves, but sells well and is very popular with customers."
Arguably the biggest move has been by Costcutter, which launched a new three-tier range from scratch called Independent in late 2013. It now boasts over 620 products across all product categories. Recent additions include confectionery, biscuits and breakfast cereals and hand-held ice creams were launched last month. Pre-packed sandwiches will be introduced next month, and a TV ad campaign will also commence.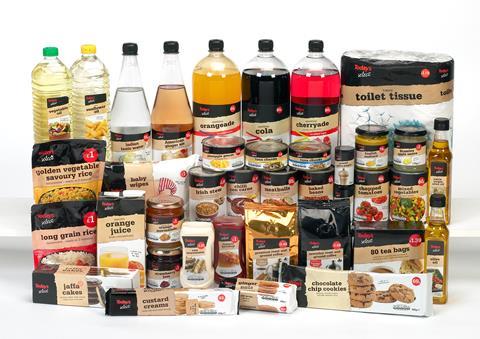 "Independent sales are very strong and retailers and customers continue to give positive feedback on the products, pricing and promotions we have developed," says marketing manager Lucinda Stephenson. "Independent sales for the year to date have grown by over 20%. Not including milk, the top selling lines are bacon, fresh chicken fillets, bananas and 2-litre lemonade."
There's been plenty more own-label action from other operators. Spar wholesaler James Hall overhauled its lunchtime range in February, while Today's Group extended its Today's Select brand into pet food in March.There's more planned. Londis is preparing to add more lines to its SmartBuy range, and Budgens is overhauling its own-label anges and ditching its SuperValu range.