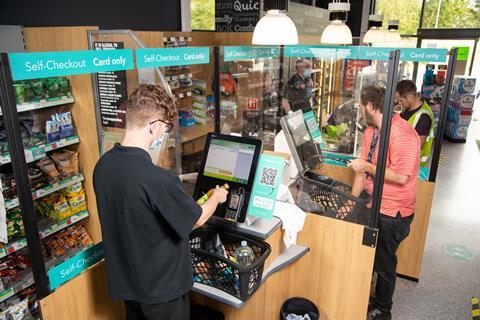 Central England Co-op will roll out self-scan checkouts across its entire estate next year.
It follows a trial period at its Fradley food store in Staffordshire where two self-scan tills were installed.
It said many shoppers enjoyed using the alternative payment option during busy periods.
The society added all brand-new stores will have the tech installed as part of their launch. This included its flagship Boley Park store that opened in November last year.
The new service will be promoted via leaflets, digital advertising and PR, as well as through PoS, signage upon entry and its in-store radio.
Central England Co-op could not reveal the cost of the rollout, but said the "significant investment" was part of its ongoing efforts to provide digital and essential services for its customers.
"The self-scan checkouts are enabling us to offer a different and speedier solution to our customers and members and allowing colleagues to focus more on replenishment at these busy times," told Fradley store manager Tom Parker to The Grocer.
"The team has adapted really well to a big culture change and everyone has found the multi-tasking involved really easy and our service is now more efficient than ever."
The society currently operates over 400 stores across 16 counties in the East and West Midlands, Yorkshire, Suffolk, Norfolk, Bedfordshire and Cambridgeshire.